Track
2016 Hamilton Wheelers Track Carnival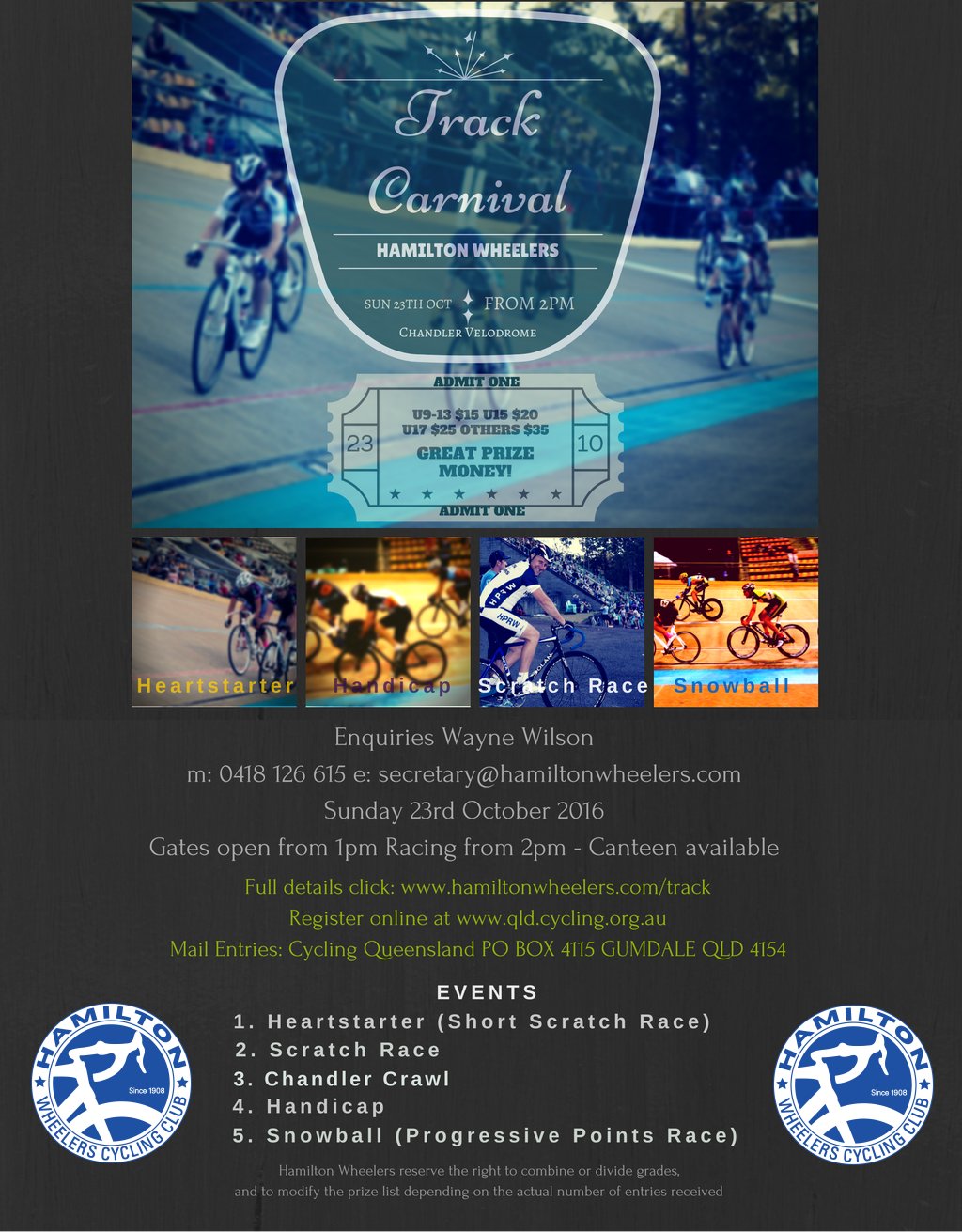 2014/15 Qld Elite U19 & Para Cycling Track Championships
Andy Patten won the bronze medal in the Elite Scratch Race and repeated in the points race by winning bronze and narrowly missed out on bronze in the individual pursuit.
Andy then led Patrick Weinrauch, Neil Hamey and Colin Chapman (U19) to the combined men team pursuit bronze medal.
Mel Symon, Nikolina Orlic, Jeanette Davidson and Rachel Edwards combined in the elite women pursuit team to win bronze.
Colin Chapman riding U19 won silver medal in the sprint and bronze in the Keiren.

Report courtesy of John Chapman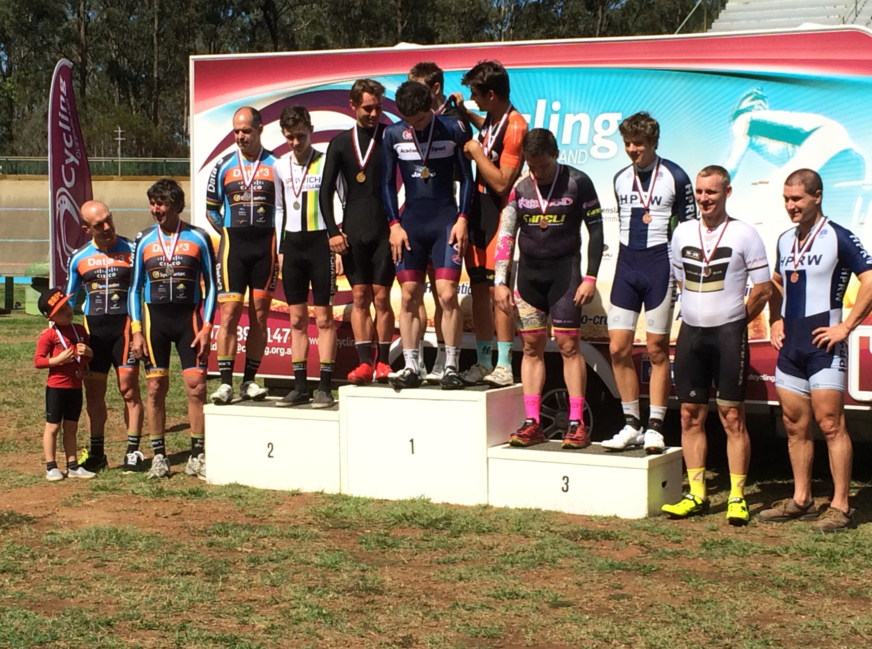 Mens Pursuit

(Photo courtesy John Chapman)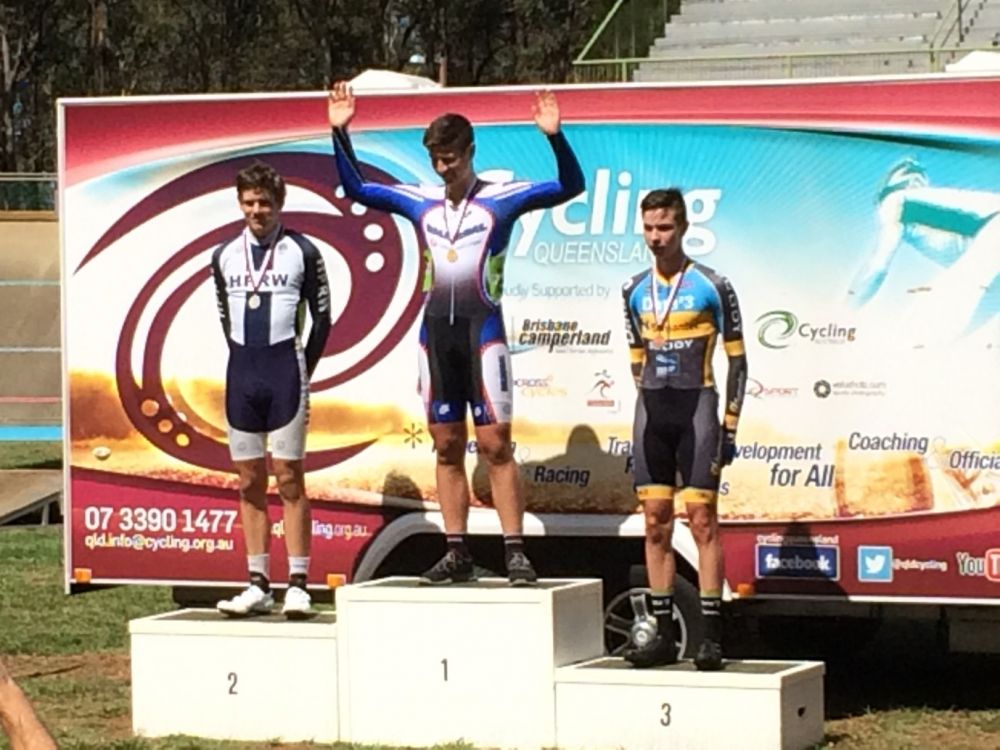 U19 Sprint - Colin Chapman (Photo courtesy John Chapman)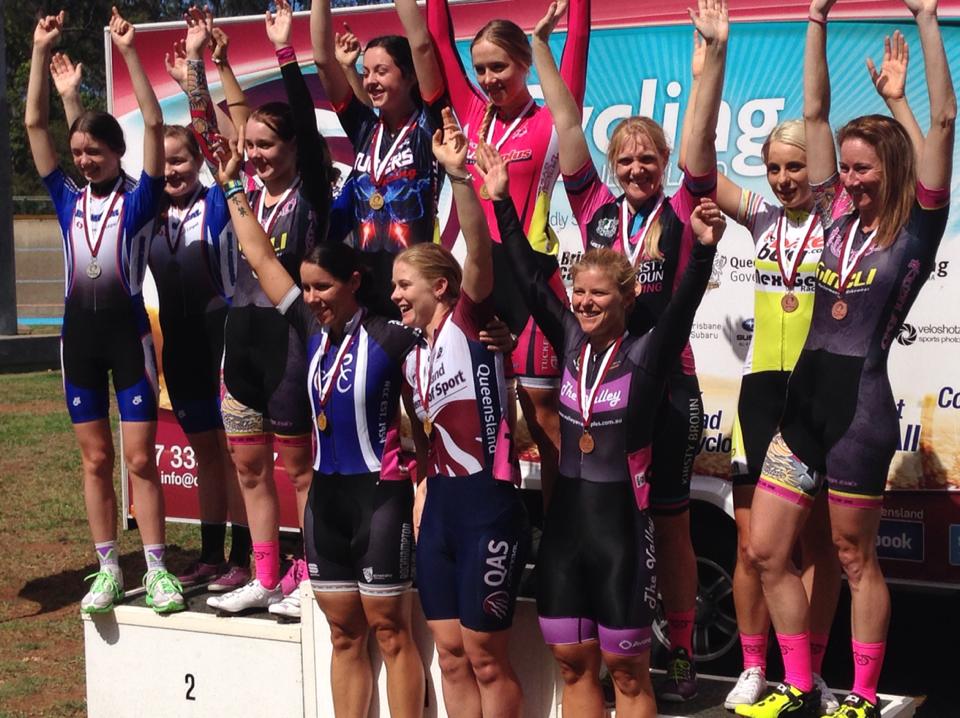 Neil Hamey with Gerard O'Connell (photo courtesy Theng M Chen)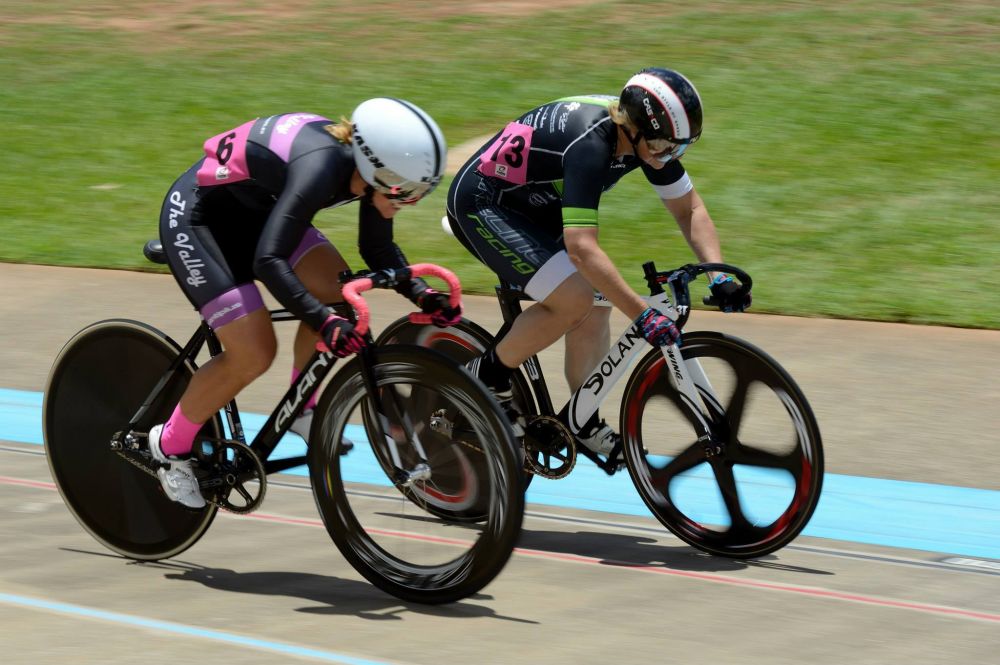 Jeanette Davidson (photo shamelessly stolen from facebook)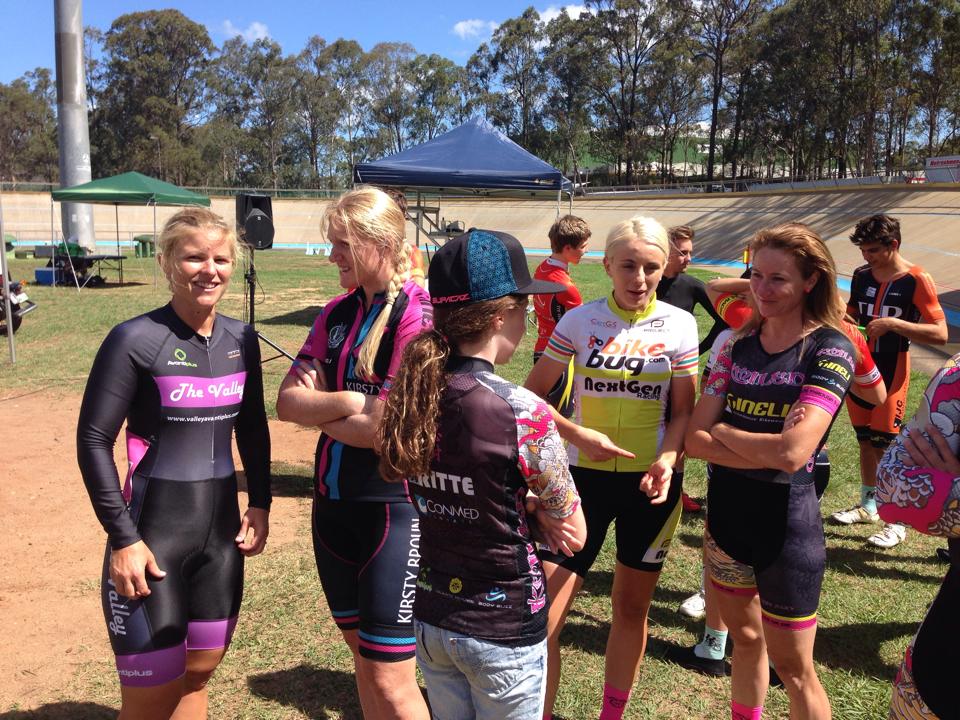 Photo courtesy Mel Symon
Rider Cover Donates two Junior Track Bikes