Home
The "Hamilton" - 2018 4th August

Volunteer Roster - IMPORTANT
Thank you to the 118 members who have already volunteered this season and the 54 who have nominated for a future event. For all members including juniors who have raced twice or more this season, can you please check your nominated date is shown on this roster.



If you have not yet nominated a date you will need to do so before attending any future events.



Apart from assisting with racing, when members perform their roster duty they receive a free race pass and a club T-shirt.

When registering please use the exact name as per your CA licence. If you are going to volunteer in place of someone else, (for example parents or guardians of junior members) please register their name and not yours, or it will not count.

Please direct any Volunteer Roster enquiries to the Volunteer Coordinator Mark Croonen


Search for your name in this Roster Duty full list as at 30 May 2018


Volunteer Policy and Roster




Track Training
Track is back!
Training is on again from May 13th 2018 at the Anna Meares Velodrome.
This year we are changing our approach. The challenge in the past has been delivering on a training program where the coaches were never certain who would be attending. Knowing in advance the rider and skill level will give the coaches the best chance to design a program to get us race ready. To achieve this, we are looking for upfront commitment and the best way to achieve that is upfront payment. The first block of training is for 8 weeks and will focus on skills such as bunch riding, handling and tactical skills that are essential for both road and track riders rather than strength training as we are aware that you are into your road racing during the winter. If you are a new or an experienced rider, developing these skills will improve your racing both on and off the track.
Our coach, Dave Wadsworth, holds a level 1 accreditation and currently trains the JETS riders and junior State level riders. Wadsy will cater to rider of all ages and skill level.
The trainings session will be held at AMV, Sundays 3.30pm to 5.30pm. Eight weeks of training is $160. Bargain!
Here are the training session dates:
TRACK TRAINING
8 WEEK BLOCK
Session: Sunday 3.30pm – 5.30pm
1. 13 May
2. 20 May
3. 3 June
4. 10 June
5. 17 June
6. 24 June
7. 1 July
8. 8 July
School holidays commence 29 June and end 16 July.
IMPORTANT:
Contact Hugh Barbour by May 6 by clicking the link to confirm attendance. Once we have reach a viable number you will be provided with bank details to pay the club direct.
Ensure that you are accredited to ride at AMV. See AMV website for details
Online Club Kit Purchases now open
The online portal to purchase club kit is open and closes on 17th May.

Purchasing Options
We carry stock of the 'Tech' range in jerseys, bibs and socks at the clubhouse and in the club van for purchase at racing events. Prices are:
Jersey $80
Bibs $105
Socks $15

Purchasing online allows you to upgrade to the 'Performance' or 'Apex' range and also purchase other items such has skinsuits, gloves, caps etc.
Purchasing online allows you to buy kit that


https://aucustom.champ-sys.com/teamstore/?HWCC18

Sizing Chart
https://www.champ-sys.com.au/pages/choose-collection
Crashed Kit Discount
Crashed kit 30% off CS 10 price. Just send in a photo of the crashed bit of kit and then a photo of the whole kit piece (or whats left of it!)

Full details on the club kit page



C2 Grade on hold - New Nundah Schedule
At the April committee meeting a few changes very voted in:

New Winter Schedule for Nundah:

C1 8:15-8:55 40min
B1 8:15-9:05 50 min
A 9:00-10 :00 60min
B2 9:10-9:50 40min
D 10:05 10:35 30min
Womens C 10:05 10:35 30min (only held on the first 'Nundah' of the month)
Womens D 10:05 10:35 30min (only held on the first 'Nundah' of the month)
Juniors 10:35-10:50 15min

C2 Grade on Hold
For the time being at least we have put racing in C2 Grade on hold. The majority of C2 riders have now been placed in C1 Grade so please ensure you know your new start time. The remaining riders will be moved to D grade and will receive an email to confirm this. Grading Lists will be updated shortly once this process is complete.
Getting Started Guide
STEP 1. Get a Licence
Getting started in competitive cycling is easy. To race you need to be a member of a Queensland cycling club and also have a Cycling Australia race licence. You can join a club and obtain a licence online through through the Cycling Australia Membership HQ or click the button below or alternatively contact our club secretary directly who can help you complete and application form and accept your affiliation fee. If you are not sure about it and just want to give it a go you may purchase a temporary licence to try it out. The 3 race temporary licence is the best value.

Click Blue to join as a member, or Click Red to Purchase a Temporary Licence.


Wet Weather Policy
Our policy is that a call to cancel or modify the race schedule will only be made at the track by the chief commissaire. Should there be a cancellation every effort will be made to notify via the front page of this website, facebook and twitter as early as possible (6am weekends or 4:30pm for twilight series).
HPRW Facebook Group

Our HPRW Facebook group is open to anyone with a Cycling Australia Licence interested in racing with us, and not just members. Feel free to join us! Remember content is monitored and any abuse will not be tolerated and will be reported. The group is a place to organise rides, talk about racing, and all things 'bike', but is not a place for promoting businesses, selling or spamming.
The Club's Social Media Policy is to
only permit holders of a Cycling Australia licence
to join the group. We get had a lot of fake or spam requests, so if you don't have a
Cycling Australia Licence
, you will not be added. For security reasons we also
don't allow psuedonyms
which is also a condition of your facebook account. I
f you don't get added within a day, please contact
Adam
who can help you out.
Hamilton Wheelers Weekly e-mail reminder
Each Tuesday we produce a small e-mail to remind members of the next weekend's racing and training events. The service is open to anyone and you may elect to be removed from the mailing list at anytime. Your e-mail address will not be made public.
Many thanks to Kim Flesser for compiling this message every week.
If you have subscribed to our weekly E-Newsletters but are not receiving them (usually on Tuesday evenings), please check your junk mail or spam mail folder.
If the club emails are there, change your settings to accept these emails in the future. Hotmail spam filters have always caused problems with our email newsletters – please subscribe using a different email address if possible.
About our Club
The Hamilton Wheelers Cycling Club was formed in 1908 when it was known as Hamilton Amateur Wheelers and has conducted competition cycle races since then.
Racing at Lakeside Park -Special Licence Required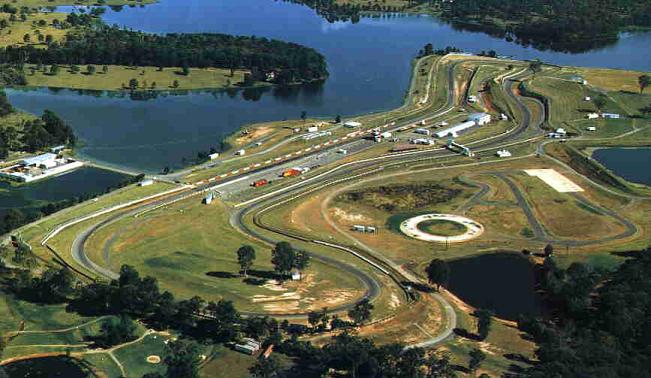 To race at Lakeside Park you will need a Lakeside Licence in addition to your club licence.
Please Download and fill in the form to save time!
See below for further details:
Racing Locations
We conduct criterium races at the Albert Bishop Park Criterium Course at Hedley Ave Nundah which is also the site of the HPRW Clubhouse, and at Lakeside Park (previously known as Lakeside International Raceway) the home of many great car and motorcycle races in the past. During the winter season we conduct road races (both scratch race and handicaps), time trials and a hill climb at various open road locations such as Closeburn (near Samford), Elimbah, Pine Dam, Somerset Dam and Mt Mee.