hamiltonwheelers.com
Hamilton Pine Rivers Wheelers
2014 ANZAC 25
Our annual open event the ANZAC 25 is rapidly approaching! It's always a great day of racing on a fantastic closed circuit.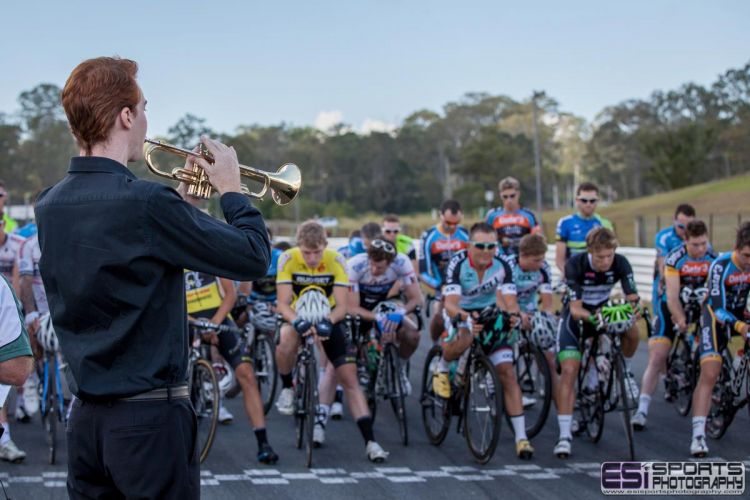 Here are all the details:



Enter now via the Cycling Queensland online entry system.
2014 Battle of the Arses
Rapidly developing as one of Queensland's most anticipated and prestigous cycling events, the HPRW Queensland University 'Battle of the Arses' was held on Sat 29th March 2014. All the races were hard, fast and highly tactical. A clean sweep of the A grade podium set up Uni with a lead that turned out to be too hard to beat, despite some great HPRW performances.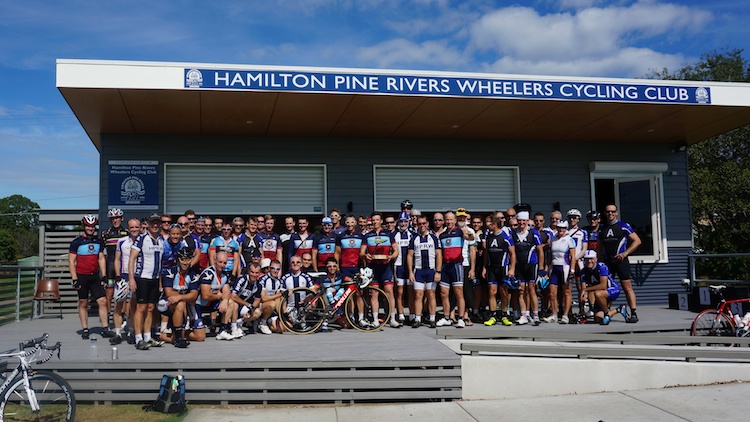 Read more...
Summer Roster 2013/2014

We have done another random draw for the summer roster, which can be viewed here. If you have received an email regarding the roster could you please contact Adam by December 1st (or earlier if you are rostered before then) to either:
Confirm your availability
Arrange a date swap
Advise you will be unable to complete your rostered duty due to other committments (work, school sport,travel etc)
Let us know we've made a booboo and you've already helped out during the winter season - we'll take you off the list (and thanks!)
We are requesting this so we are able to accomodate member's requests for an alternate date, and so we know in advance whether we are able to run each particular event. Without it, we have very often been stuck well short of the volunteers needed to conduct races safely and in compliance with our permits and regulations. This in turn means that someone else has to give up their own racing to fill in - and that's not fair, particularly as it's the same devoted members who fill in for other time and time again.

Even if you are not able to complete your roster duty at all this year, please let us know.

Members are asked to help out just once per year, and in return you get a warm fuzzy feeling PLUS a $10 race entry voucher.

If you haven't been contacted but would like to help out - we love you!
Which grade do I enter in?
HPRW Members
All HPRW riders are grading by the handicapping team and should appear on the
Club Grading List
and must ride in that grade. If you aren't on the grading list, please speak to one of the handicapping team or
send a message
.
Visiting Riders
In the interest of fairness and safety, visitors from other clubs should speak to a handicapper before entering to be placed in the correct grade. If you are not on the
Visitors Grading list
please contact the
handicapping team
in advance so you can be placed in the correct grade.

Riders with an open CQ grading are placed as follows unless otherwise advised:
A grade - Elite A,Elite B, Masters A, Women A
B grade - Masters B, Elite C, Mas C up to 45 yrs, Women B, U 17 men
C1 grade - Masters C, Women C, U 17 Women, U 15 men, some ungraded riders
C2 grade – Mas C older 50 yrs +, U13 Men, U15 Women, Women C & D
D grade – Mas D, Women D, + some ungraded older women and men, juniors
E grade – invitation only
Check out who's been riding on Strava or join the HPRW Strava Club!
Racing at Lakeside Park -Special Licence Required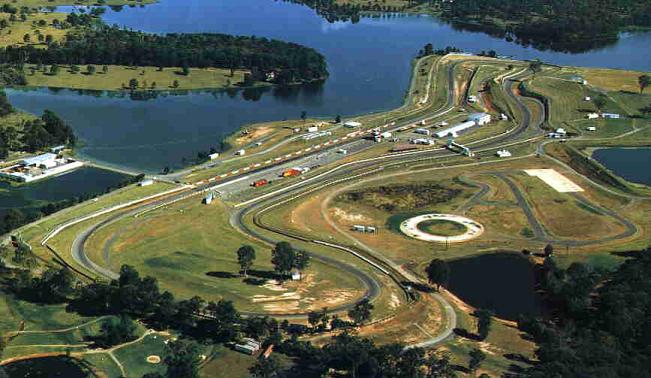 To race at Lakeside Park you will need a Lakeside Licence in addition to your club licence.
Please Download and fill in the form to save time!
See below for further details:
Read more...
HPRW Weekly e-mail reminder
Each Tuesday HPRW produces a small e-mail to remind members of the next weekend's racing and training events. The service is open to anyone and you may elect to be removed from the mailing list at anytime. Your e-mail address will not be made public. Many thanks to Kim Flesser for compiling this message every week.
HPRW Facebook Group

Our HPRW Facebook group is now open to friends of the club, and not just members. Feel free to join us! Remember content is monitored and any abuse will not be tolerated and will be reported. The group is a place to organise rides, talk about racing, and all things 'bike'

We have had a lot of fake or spam requests, so if you don't have a Cycling Australia Licence you won't be added. For security reasons we also don't allow psuedonyms which is also a condition of your facebook account. So, i

f you don't get added within a day, please contact

Adam

who can help you out.
Getting Started Guide
Introducing the HPRW Cycling Club
Joining a Club and getting a Licence
Getting started in competitive cycling is easy. To race you need to be a member of a Queensland cycling club and also have a Cycling Australia race licence. You can join a club and obtain a licence online through through the Cycling Australia Membership HQ or click the button below or alternatively contact our club secretary directly who can help you complete and application form and accept your affiliation fee.
Read more...
Racing Locations
We conduct criterium races at the Albert Bishop Park Criterium Course at Hedley Ave Nundah and at Lakeside Park (previously known as Lakeside International Raceway) the home of many great car and motorcycle races in the past. During the winter season we conduct road races (both scratch race and handicaps), time trials and a hill climb at various open road locations such as Closeburn (near Samford), Elimbah, Pine Dam, Somerset Dam and Mt Mee.
Read more...
About our Club
The Hamilton Pine Rivers Wheelers Cycling Club (HPRW) was formed in 1908 when it was known as Hamilton Amateur Wheelers and has conducted competition cycle races since then.
Read more...