Details

Hits: 256
CHRISTMAS FUN DAY PROGRAMME
Sunday, 18 December 2016.
HWCC MEMBERS, 3 DAY LICENCES and NON BRISBANE VISITORS ONLY.
Free race entries. All place getters get a commemorative ribbon (no cash).
All activities including Start/ Finish in front of Clubhouse. Reverse direction.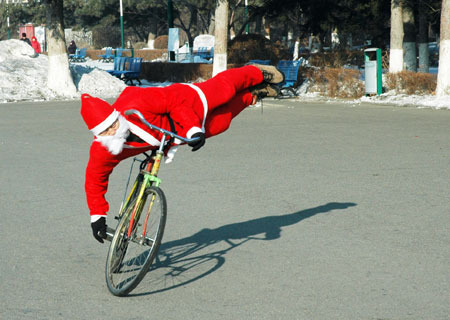 7.00 – 7.30 am - D & E Grade. Drop & Run Race. - 25 mins
7.01 – 7.30 am – Combined C Grade. Drop & Run Race. – 25 mins
7.35 – 8.00 am – A, B & C Grade Juniors.
8. 00am - "Barbecue Bob" at his best. Free sausage sizzle starts for all present. Sausage, bread, sauce.
8.00 am - Chris Marty's Bluegrass band plays.
8.05 am - The "Harrison Handicap" for parent and kid. Any adult who does not own a "kid" can rent one for a small donation to HWCC Juniors.
8.20 am. SANTA ARRIVES and conducts "Tykes on Bikes" Race for all little kids. Little kids do one lap of inner circuit. Bikes, training wheels, scooters, babies in prams, etc. Parents can run with kids. All kids get a ribbon and present from Santa. Start/finish in front of clubhouse.
8.30 am. Andrea's Lolly Hunt. A traditional lolly hunt around the clubhouse for all present.
8.35 am. Awards for best decorated bike – kids and adults.
Awards for best Xmas costume – kids and adults.
8.40 - 9.10 am – A & B Grade Drop & Run Race. – 30 mins.
8.41 – 9.15 am – Fixed Gear Demonstration Event. 30 mins
Barbecue finishes approx. 15 mins after A Grade race.

NOTE: A "Drop & Run Race" involves dropping bike on far side of track, running to Comms and getting a rubber band and remounting on each lap. Any rider who, in the opinion of Comms, takes the race too seriously could be asked to do 10 push ups!