News
Details

Hits: 88
Cycling Australia's Year in Review - 2014
Details

Hits: 170
2014 Grafton to Inverell
Well done to all HPRW members who competed in what is probably the toughest one day race in Australia.

Andrew McFarlane 23rd in A grade

Joris Van der Tang 12th in B Grade
Phillip Cavdarski 14th in B Grade
Ryan Wilson 28th in B Grade
Anthony Sibraa 36th in B Grade

Angus Fisk 6th in C Grade
Anthony Zahra 11th in C Grade
Michael Bettany 23rd in C Grade

Full results
http://metarace.com.au/road/g2i/program
Details

Hits: 160
Andy Patten Bronze in IP at UCI World Masters Track Champs - Manchester
Congratulations to Andy Patten who won Bronze in Masters 45-49 at the UCI World Masters Track Championship in Manchester. What a fantastic achievement!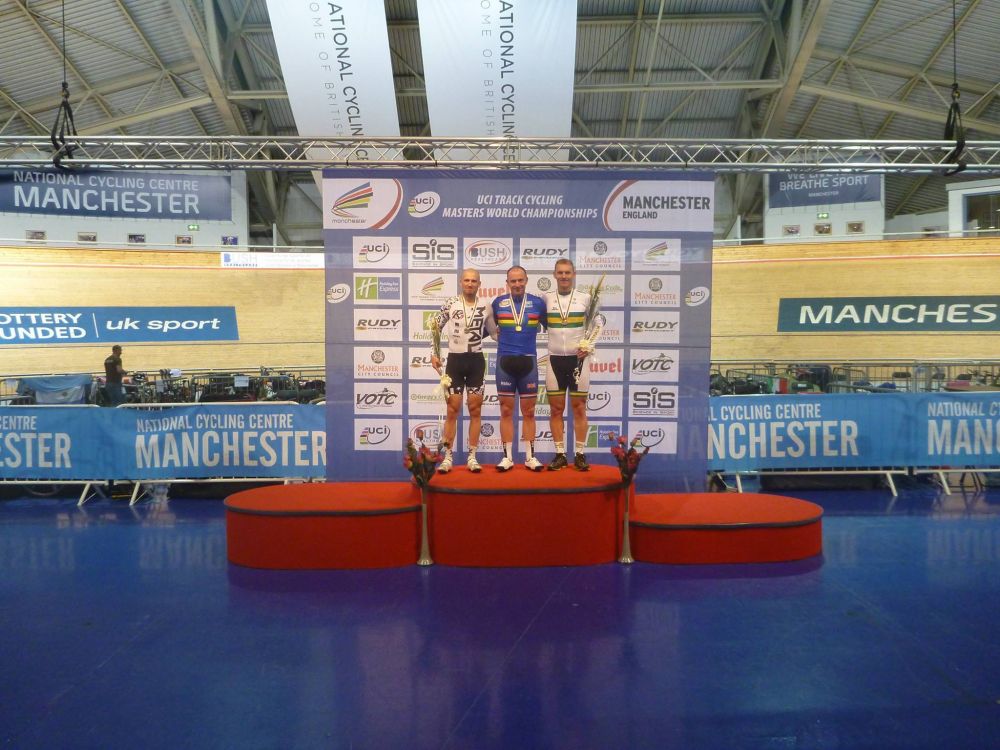 Details

Hits: 195
2014 National Masters Championship
Congratulations to our members racing and winning medals in Ballarat at the National Masters Championship.

Jess Toghill competing in Women's Masters 3 won Silver in the ITT, GOLD in the Criterium, Silver in the Road Race and also the Champion of Champions Jersey!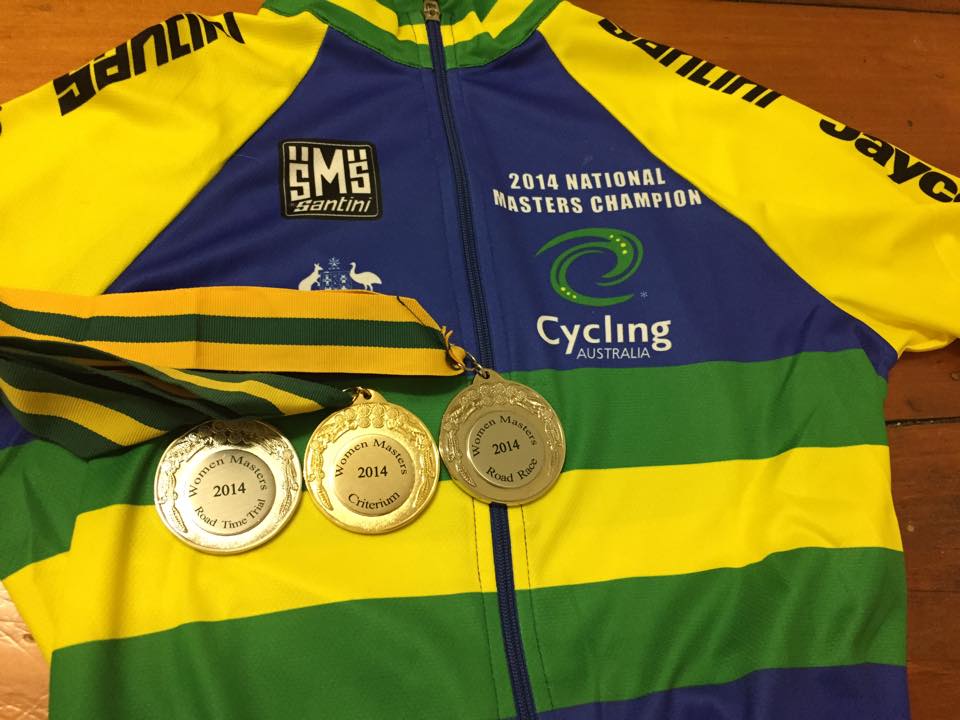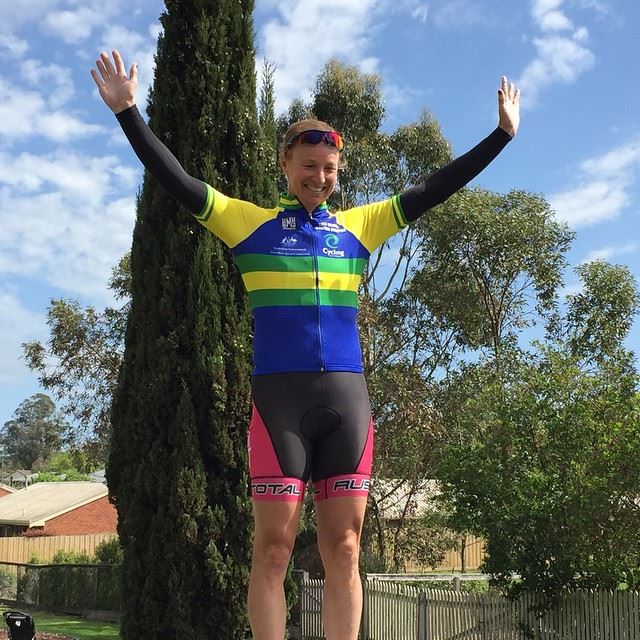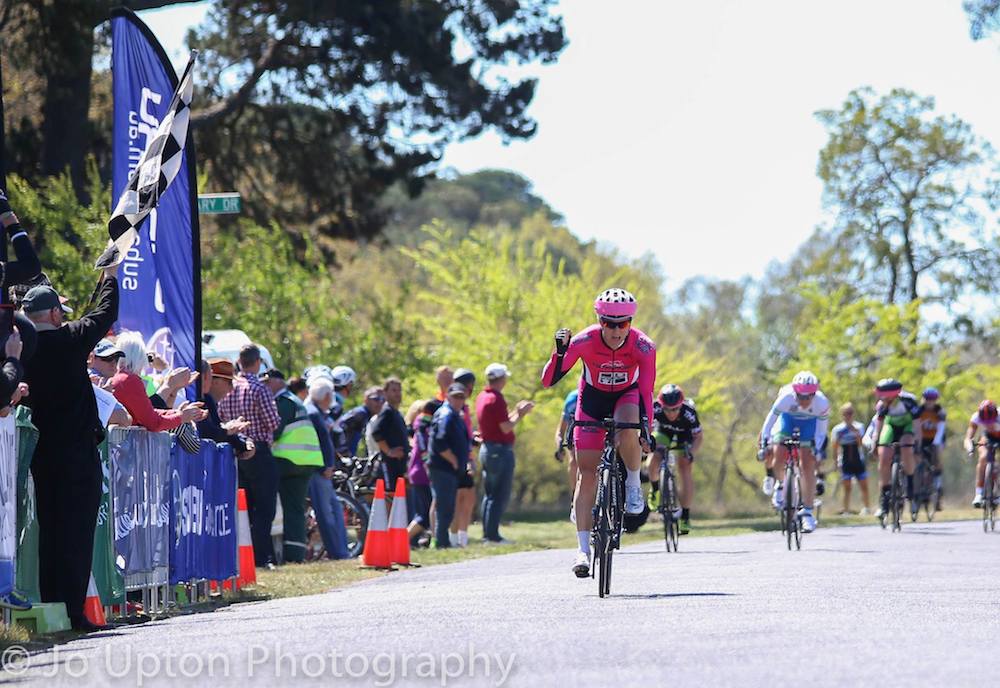 Francois Audibert won GOLD in the Masters 7 Road Race. You may have seen Francois training up a storm in preparation including mixing it up in the breakaways in A grade at Nundah.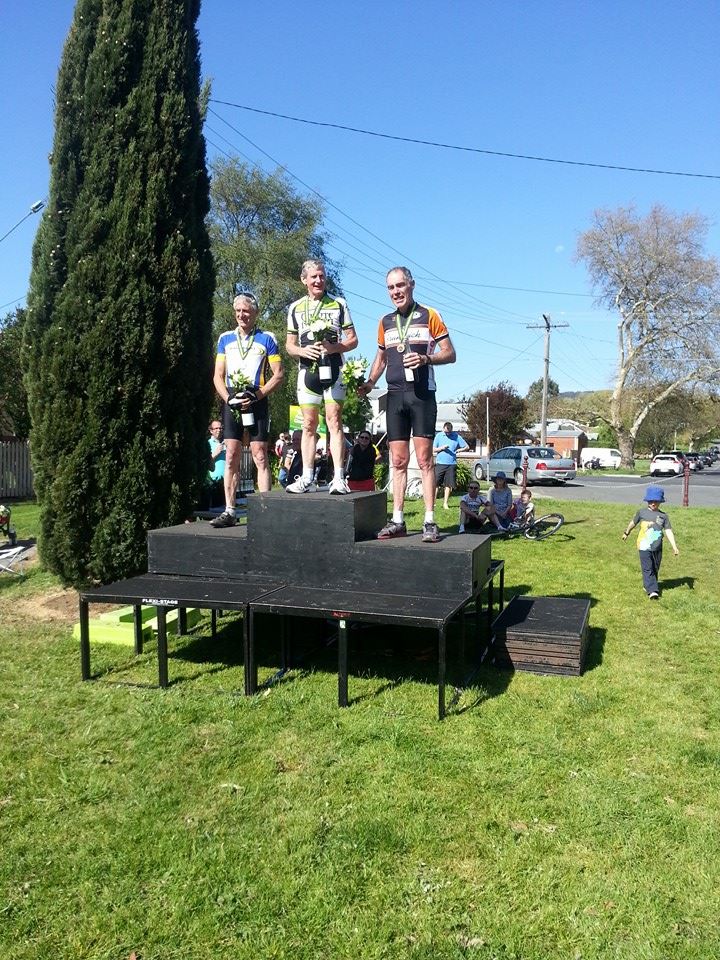 Corissa Smith won Bronze in the Womens Masters 2 Road Race.

Jane Walker was 4th in the Womens Masters 2 Crit.

Congratulations also to the many Queenslanders from other clubs many of whom race with us, including Cat Newell, Laurelea Moss, Linda White, Desrae Cameron, Faye Goodyear, Matt Ryan
Details

Hits: 371
AGF Share the Road Tour Fundraiser plus Jacko's Jackpot!!!
Amy Gillett Share the Road Tour Fundraiser
On Sunday 28th Sept at Nundah we supported the Amy Gillett Foundation's 'Share the Road Tour 2014'. HPRW member Nikolina Orlic is riding in this event and raising funds. $5 from every entry went towards this charity and a total of $910 was raised.

Thanks also to Neil Jackson from Neil Jackson Plumbing who donated an extra $250 in prize money to attract more riders.



http://strt2014.gofundraise.com.au/page/NikolinasBucketList2014

Here's a word from Nikolina about why she is doing this.
A little about the AGF and why I am supporting this charity is below.
• In 2005 Amy Gillett died in a tragic car accident while training on her bike
• The Amy Gillett foundation was established to promote safety and awareness for

both motorists and cyclists
• I too have experience death of friends while out riding so the foundation means a

lot to me personally being a cyclist myself and commuting each day to work
• The AGF Share the Road Tour 2014 – we ride form Brisbane and Airlie Beach to

promote the new trial laws at schools along the way (8-15 November). We ride

1200 km in 6 days.
Road Death Statistics
• In 2013 there were 1193 deaths on the roads in Australia
New Trial Queensland Laws
• On 7 April 2014 the Queensland Parliamentary Committee introduced a 2 year

trial of new laws regarding minimum overtaking distances between motorists and

cyclists
• (1m – 60km/h or less) (1.5m over 60km/h)
• Motorists are permitted to cross solid lines to pass cyclists when safe to do so
• Penalties for running red lights and stop signs are equal for motorists and cyclists


Recent Cyclist death on Brisbane Roads
• On 11/9/2014 in Brisbane you may have heard a 22year student cyclist died at

Woolloongabba after a collision with a truck while riding her bike.
• This was my motivation and drive to support the AGF and do my best to make the

roads a safer place.
• I didn't know this girl personally but the news struck a heart string and was my

motivation to do the AGF Share the Road Tour
Please help me help make the roads a safer place for both cyclists and motorists.
Thank you so much for your support.
Nikolina Orlic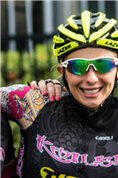 Details

Hits: 174
Gold Coast Cycle Fest - Criterium entries extended until midnight Wed 1st Oct

Held over the weekend of October 4th & 5th the Gold Coast Festival of Cycling includes three different recreational rides -
Grand Fondo - a great 135km course in the Gold Coast Hinterland
Sportive - a 100km flatter ride
Piccolo Fondo - a 50km undulating course along the foothills of the Gold Coast Hinterland.

On Saturday is the Robbie McEwen Criterium held around a challenging course around Metricon Stadium.

Entries for the Criterium are open until midnight wednesday. Masters A and Elite B have very small numbers so far.

For full details visit http://www.gccyclefest.com.au/


Details

Hits: 129
2014 Junior National Road Championships
Two of our U17s Colin Chapman and Harry Sweeny competed at the recent Junior National Road Championships. Colin had a heavy fall at Nundah the week before losing a lot of bark and injuring his wrist so unfortunately was not at his best. Harry did very well in a very hotly contested U17 field finishing 5th in the Road Race, 8th in the Criterium Final and 20th in the ITT.

Full results can be found HERE
Details

Hits: 155
HPRW Club Meetings

Club Meetings at held from 7pm on the third Tuesday of every month starting from Sept 16th at the Clubhouse at Albert Bishop Park, Hedley Ave Nundah.

All members are welcome, come along and find out what is being planned for the future and have your say into how the club is run. Check the Calendar for all the dates.
Details

Hits: 232
Road Cycling Zone Blog


HPRW member Nikolai Razouvaev and his friend Victor Elizarov have started a new cycling blog with some fascinating stories of racing from the Soviet Union and elsewhere around the world as well as some tips and articles about racing tactics and other performance issues. It's well worth a read!

Road Cycling Zone


Details

Hits: 245
World Masters Championship - Slovenia


Congratulations to Andrew Patten who travelled to Slovenia for the UCI World Masters Championship. Andy finished 5th in the Individual Time Trial despite having the flu beforehand, and won Silver with his Aussie teammates Tim Dalgiesh, Laurelea Moss and Bruce Snell in the Teams Race.

Full results are HERE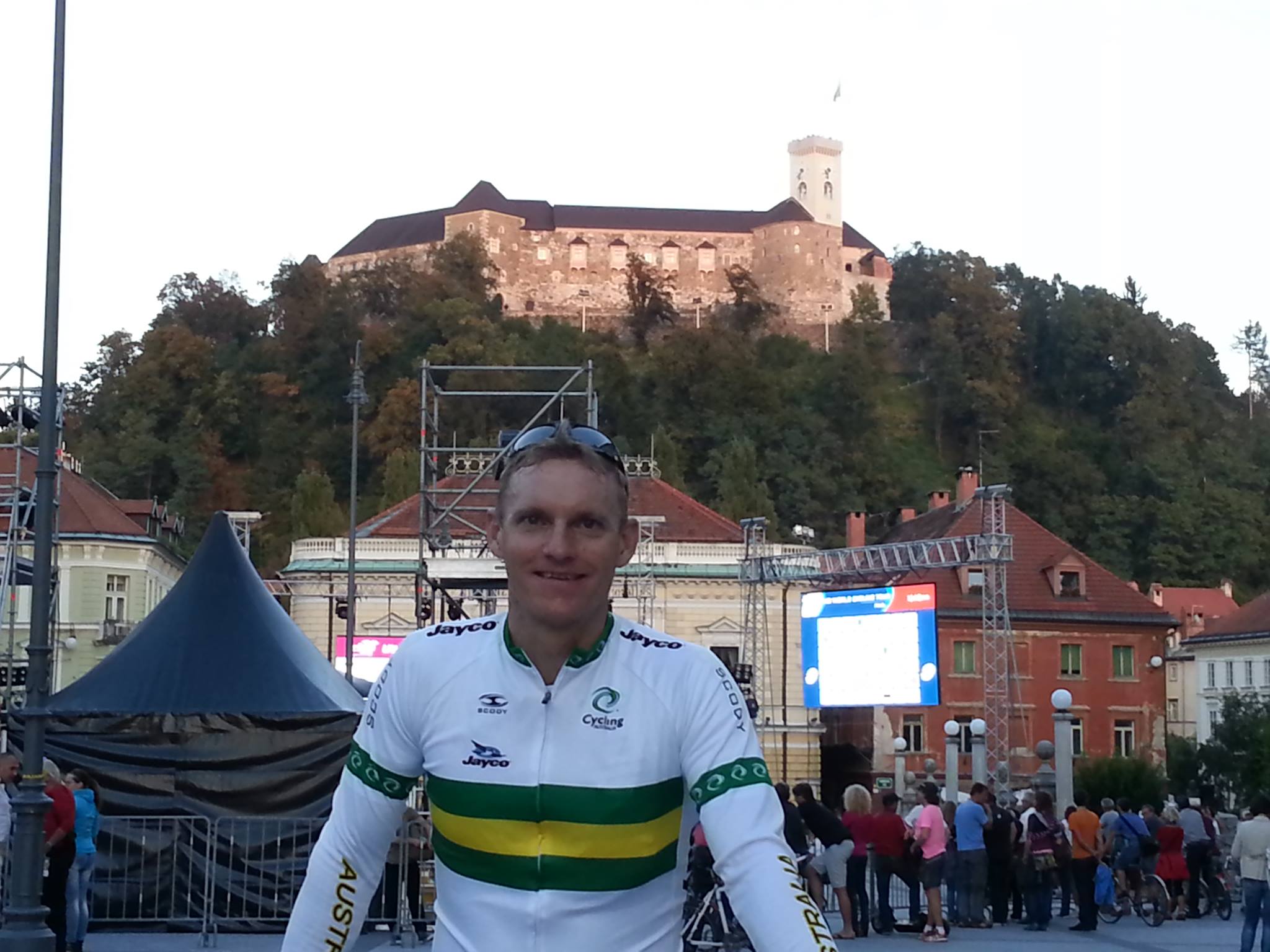 (photo courtesy of Tim Dalgliesh)

(photo courtesy of UCI World Tour website)
Details

Hits: 141
Cyclocross Motor Neurone Disease Fundraiser

It was another top day of cyclocross racing at Nundah today put together by the crew at Brisbane South Mountain Bike Club and Queensland Cyclocross. Thanks to everyone who gave up their time to help out with our fundraiser - Wayne and Kerry Wilson, Suz Davis, Marly Harrison, Peter McDonald, Kris Kersley Trudi Whelan and Olivia Nendick. We sold 60 hot dogs, 48 killer pythons, 27 pieces of banana bread, 24 pies, a coupla slabs of Stella and softies and Gerni washed about 60 extremely muddy bikes to raise a total of $530 for Motor Neurone Disease Research at the RBWH. Thank you! Here's a shot of the 'Dirty Deeds Done Dirt Cheap' girls. Quote of the day - "I might wear and old shirt just in case I get any dirt on it"!!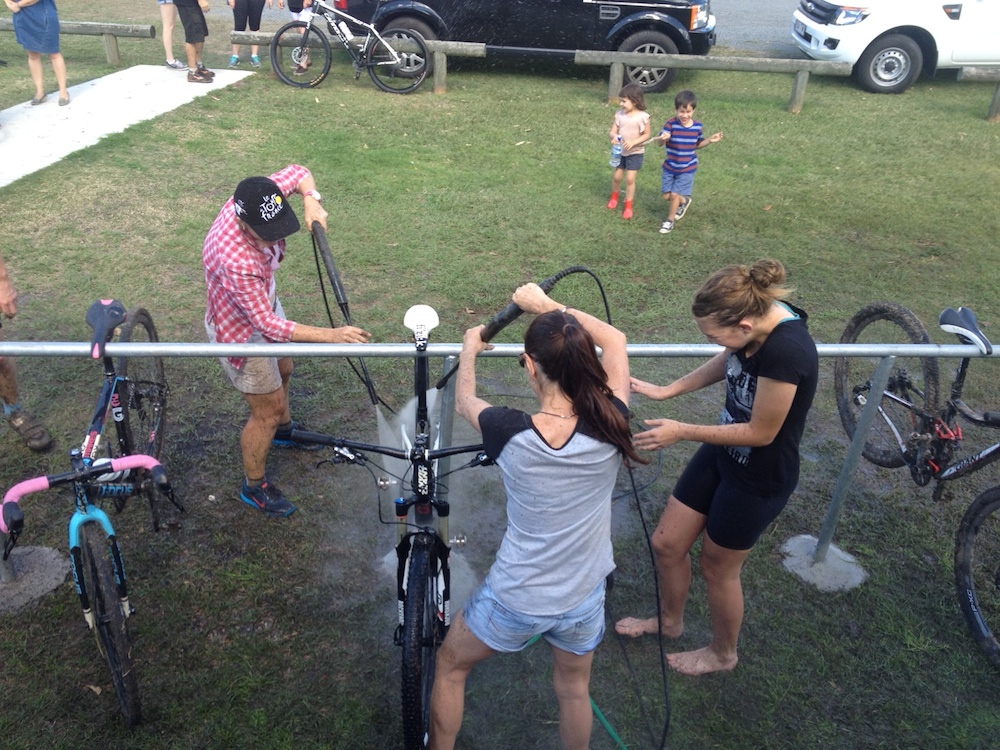 Lots of HPRW members raced and recent road cycling convert Olivia Nendick won the Under 15 division, Dave Roest was high up the ranking in the Open Class. 

Info on how to donate to MND is HERE



Details

Hits: 179
Help the Rock get his bikes back!


Ok it's not 'The Rock' but if you can help Duane Rock locate his old bikes he would be very happy!

I sold my two track bikes and my road bike back in the late nineties and with hindsight never have sold them, especially my pursuit track bike and my road bike. I thought I would send an email out to the Clubs and see if anyone remembers the bikes doing the rounds.
 
1: Track Bike: Approx 1980 Originally a custom built Dave Marsh which was repainted in bright orange fleck with Rossin stickers. Easily noticeable as it has been built with Columbus Aero Teardrop Tubing and Aero Seat Post which is also a Teardrop Shape to fit into the frame.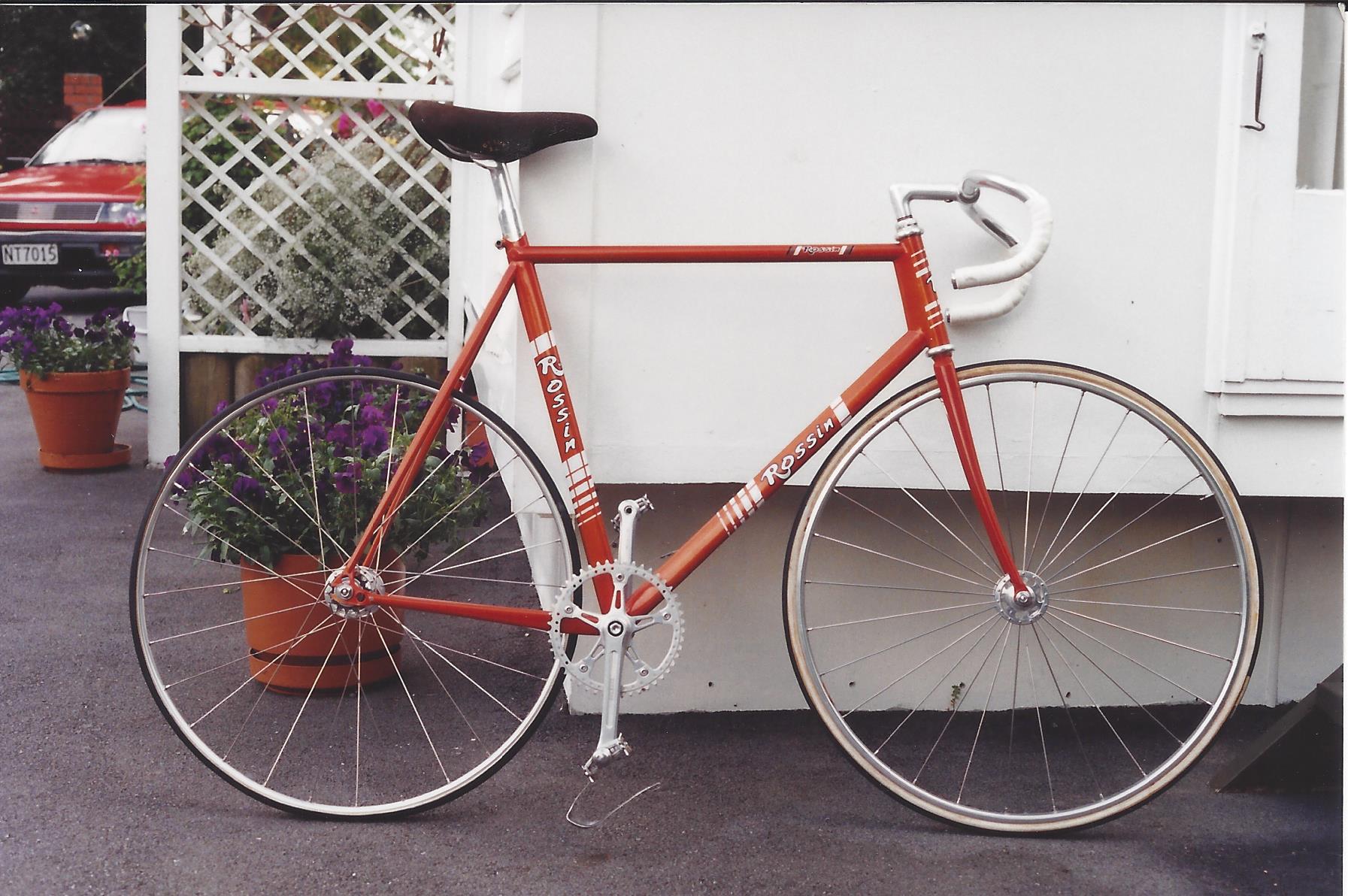 2: Road Bike: Moser approx. 1980 which was repainted in orange as per picture attached with me riding. (Not sure what stickers were put on it). Combination of Campagnolo Super Record/Record, Campag Track Pedals and the wheels it was sold with had Campag Hubs / Mavic GP4 Rims and also spare set with Dura Ace Hubs / Mavic Gold 0R 7 or OR10 Rims, Cinelli, and Aero Brake Levers. Handlebars were drilled out for internal cables. Frame can be distinguished by the "Devils Fork" engraved on the seat stay and also "Moser" and the "Devils Fork" on the top of the forks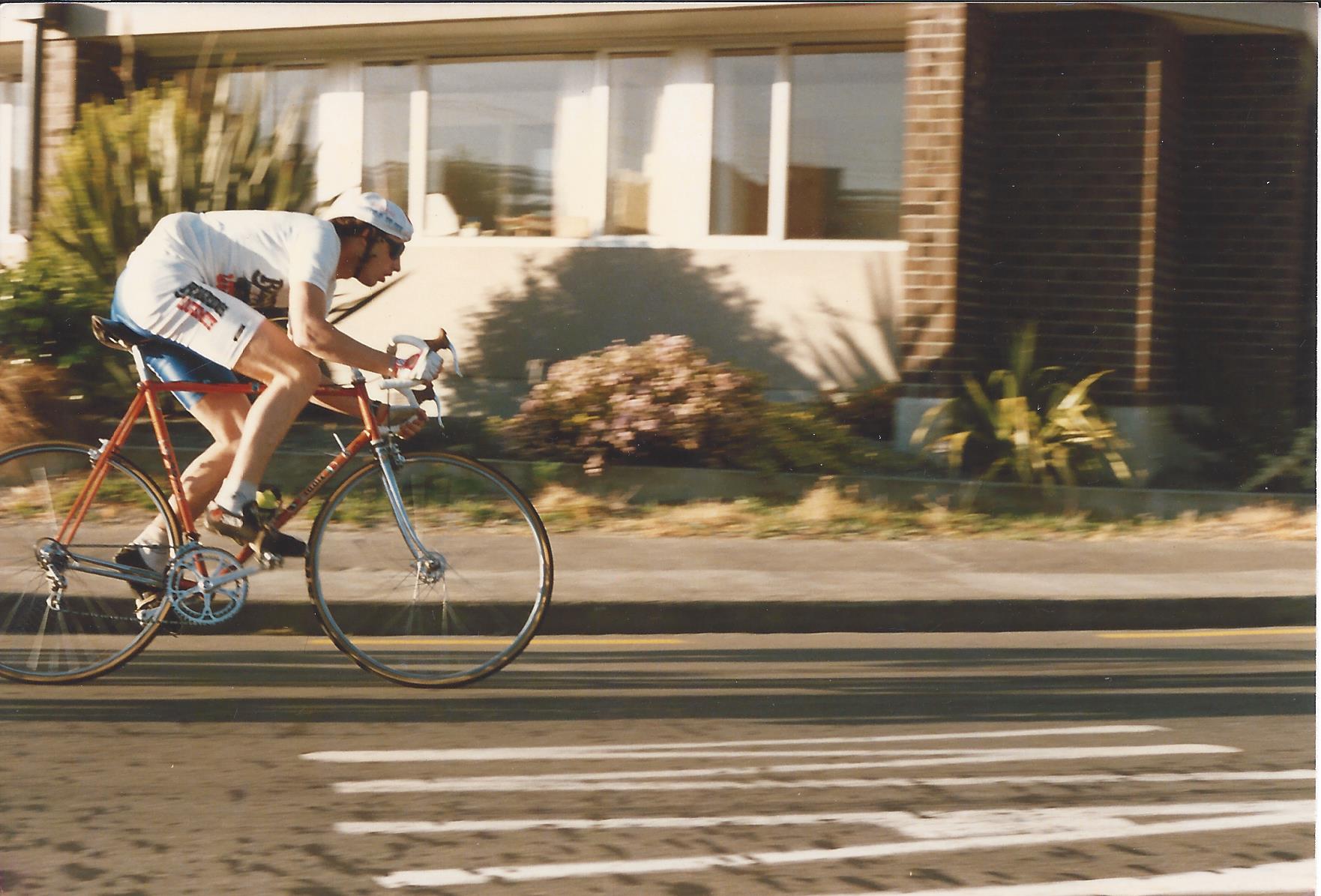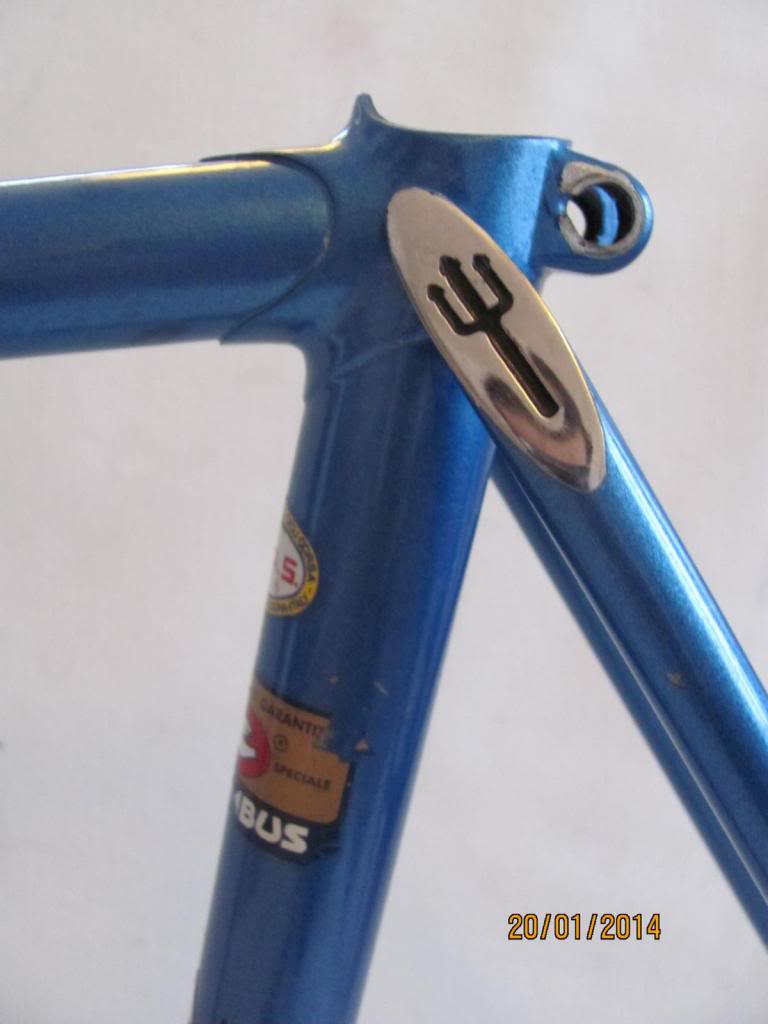 I have attached a few photos which might help in identifying the bikes.
Would appreciate very much any help finding the current owners and to see if they would be interested in selling them as my early cycling years were spent competing on both these bikes.
My mobile no is: 0407 883 263
Regards Duane Rock
Details

Hits: 175
Gold for Brittany at the Youth Olympics
Brittany Dutton has won the gold medal in Triathlon at the Youth Olympics in Nanjing, China.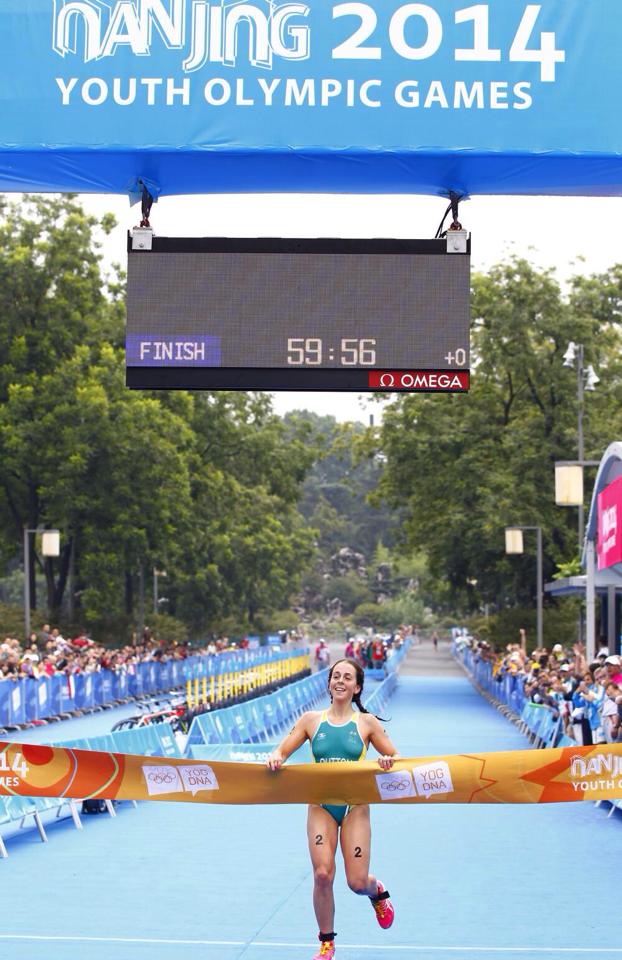 From www.triathlon.org


In hot and humid Nanjing, Dutton made her decisive break on the fourth and final lap of the 20km bike course and quickly put 20 seconds on the rest of the field. Despite a fast finish from the USA's Stephanie Jenks, Dutton stayed strong and held on to win the first gold medal of the Nanjing 2014 Youth Olympic Games.

"It's awesome, I still can't believe it," Dutton said. "Throughout the bike I could see maybe I might be able to get away so I tried it and I got away. On the run I just had to hold my lead and it worked.

"I have strong cycling background so I thought I would give it a go, had nothing to lose and I stayed away."



Photos courtesy of Maddison and Courtney Dutton

Full report http://www.triathlon.org/news/article/nanjing_2014_youth_olympic_games_review
Details

Hits: 494
Motor Neurone Disease Fundraising

Our HPRW Nicol Jackson Women's Series is named to honour the memory of Nicol Jackson, a long time member of the club who passed away after battling Motor Neurone Disease. Nicol was a lovely lady, a long time supporter of the club and a passionate racer who is sorely missed.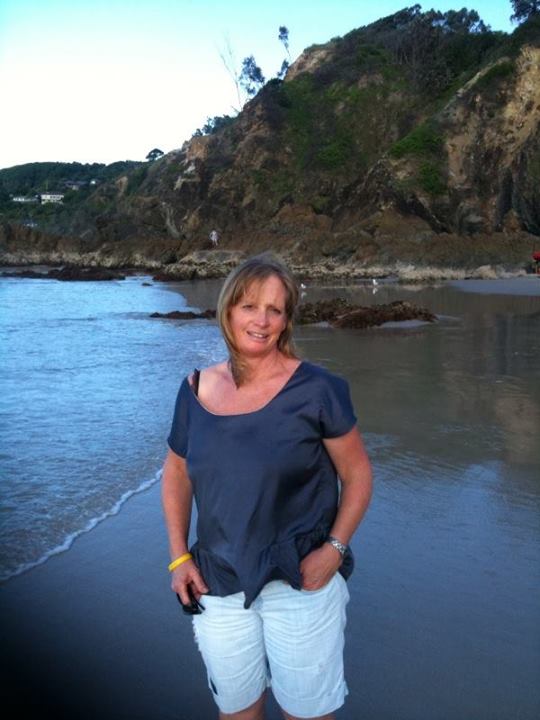 We are collecting donations to support research at Royal Brisbane and Women's Hospital into Motor Neurone Disease. Neil Jackson is donating $1 for every entrant, and several other HPRW members are matching this donation. 

If you would like to make a donation please click the image or link below. When making your donation please add the letters  'NJL' to the end of your name so a total can be tracked and then in the grey section at the bottom please select Motor Neuron Disease.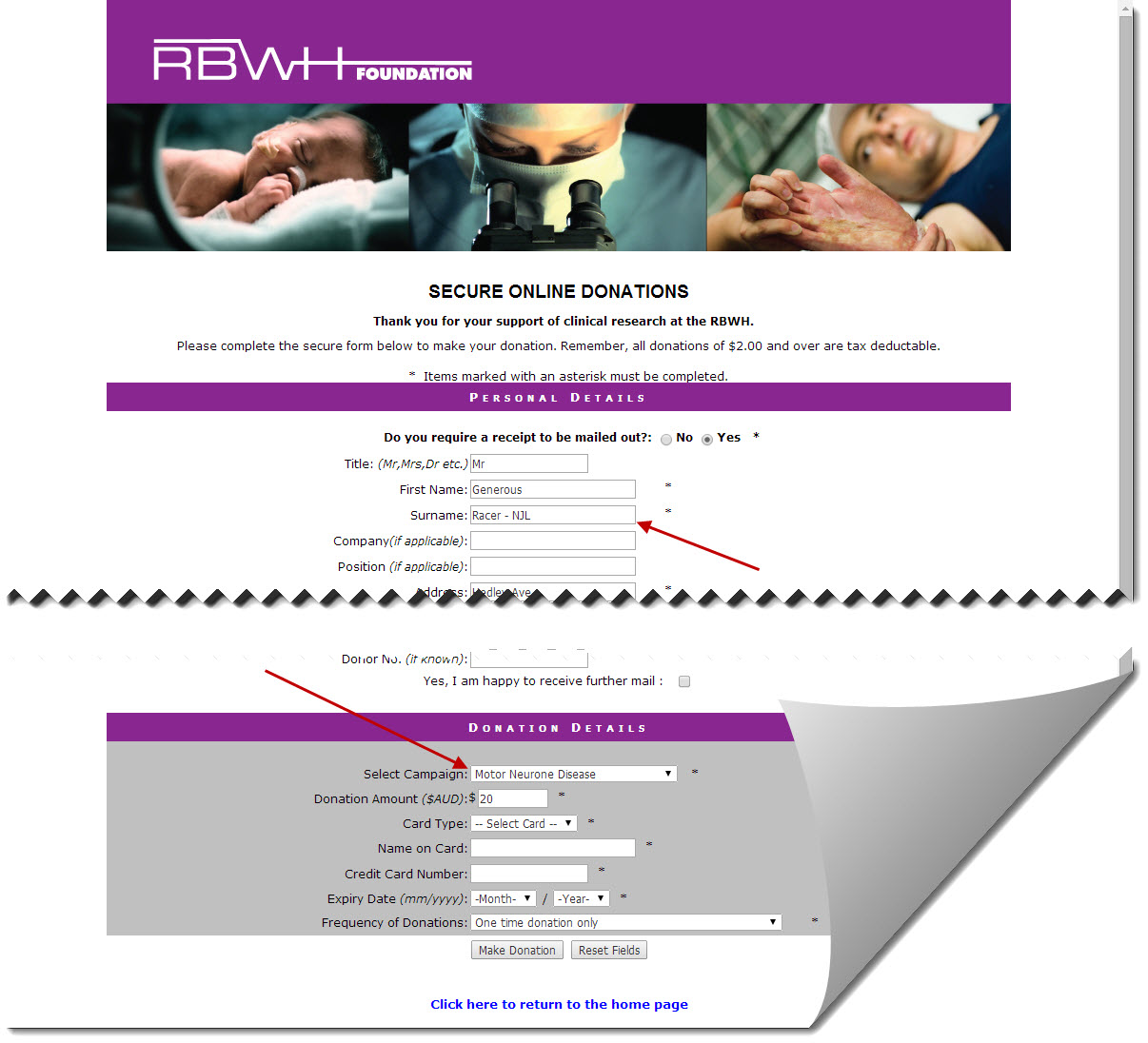 https://secure.donman.net.au/client/rbwhf/rbwhf.asp
Details

Hits: 246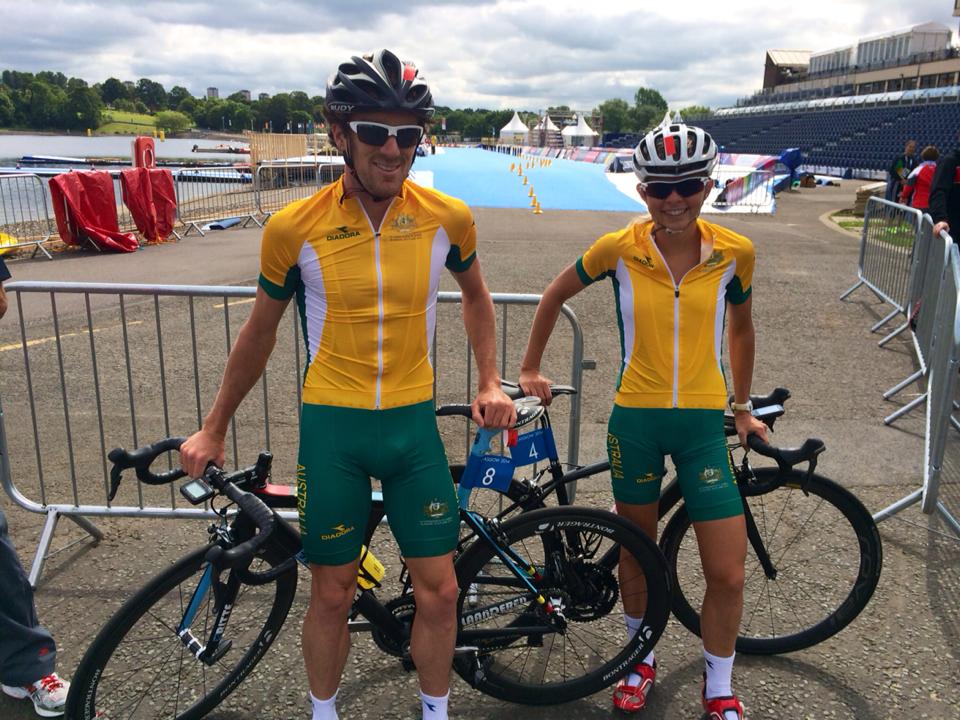 Commonwealth Games - Emma Jackson and Dan Wilson

Congratulations to our Commonweath Games triathlon competitors Emma Jackson and Dan Wilson. Emma was 5th in the women's race, and was with the leading group until just before the end, finishing just 38 seconds behind the winner. Dan gave it everything he had and was in the group chasing the Brownlee brothers and was in contention for bronze but ended up 9th. If you watched the race I'm sure you spotted Mum and Dad Wayne and Kerry in the crowd cheering on Team Oz!

Emma also competed in the relay event and in a thrilling finish the Aussies won a bronze medal.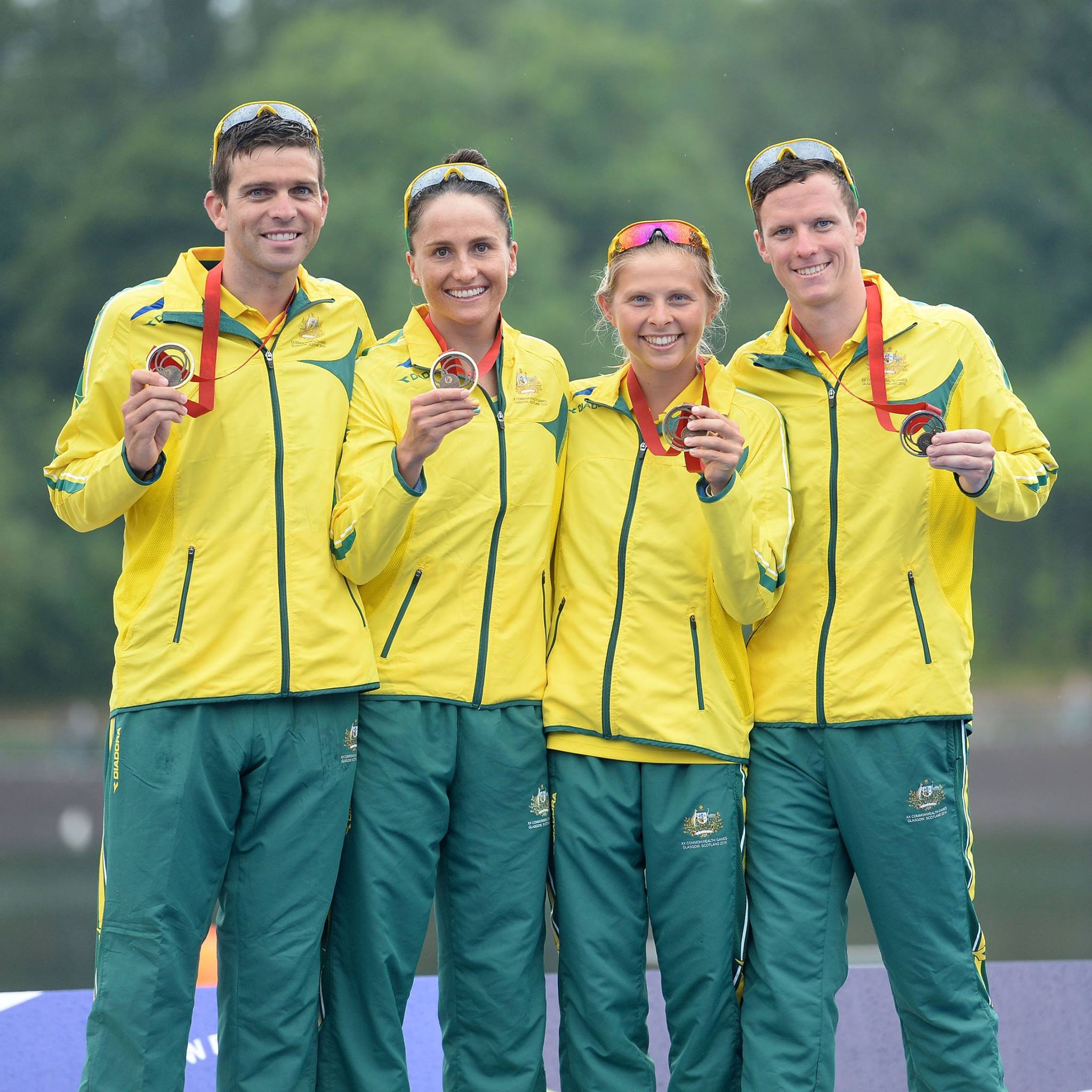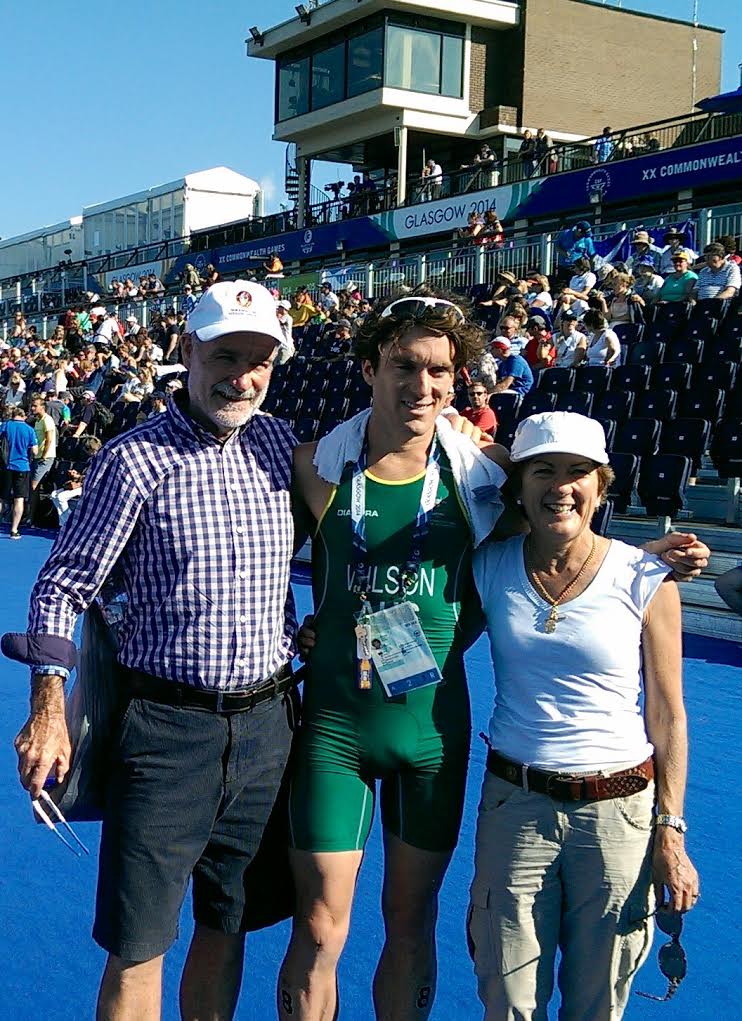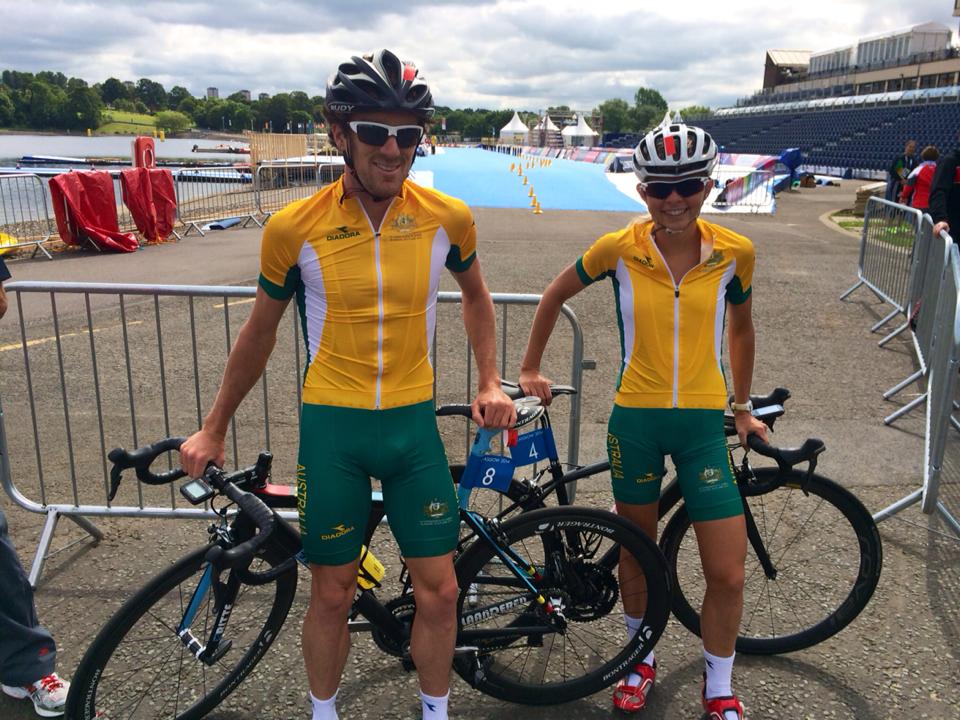 photo credit: Emma Jackson Triathlete facebook page & Kerry Wilson
Details

Hits: 182
Gillian Backhouse wins U23 World Duathlon Championship

HPRW have another World Champion!! Gillian Backhouse won U 23 World Duathlon Champs last weekend and joins Mitch Mullhern as a current World Champion and HPRW club members.  Well done Gillian!

Details

Hits: 266
2014 State ITT Results
Results for the 2014 Queensland Elite, Under 19 & Masters Individual Time Trial & Hand-cycle Road Race Championships are HERE
Congratulations to all HPRW riders who competed. Our members did us proud coming away with many medals. Here are shots shots courtesy of Veloshotz.
Rene Lubbers 
Details

Hits: 176
Racing Guidelines and Code of Conduct
HPRW wants to ensure that our racing is a safe and enjoyable environment for riders of all ages. With this in mind, we support Cycling Queensland's Behavioral Guidelines that have been developed to:

* Maintain the elements of enjoyment and satisfaction in cycling. 
* Make adults aware that young people participate in sport to satisfy themselves and not  necessarily to satisfy adults or members of their own peer group. 
* Improve the physical fitness of all through encouraging participation in cycling by making it attractive, safe and enjoyable for all those involved. 
* Consistently remind administrators, coaches, officials, volunteers and parents that the sport of cycling should be conducted for the good of all of the people involved. 

We encourage our members and friends to review these Guidelines on the CQ Rules and Policies page.
Details

Hits: 254
Annual Century & Half Century Rides
This Sunday Jun 22 is our annual Century and Half Century rides and is a very long standing tradition in the club. Below is a photo from the 1946 Century run.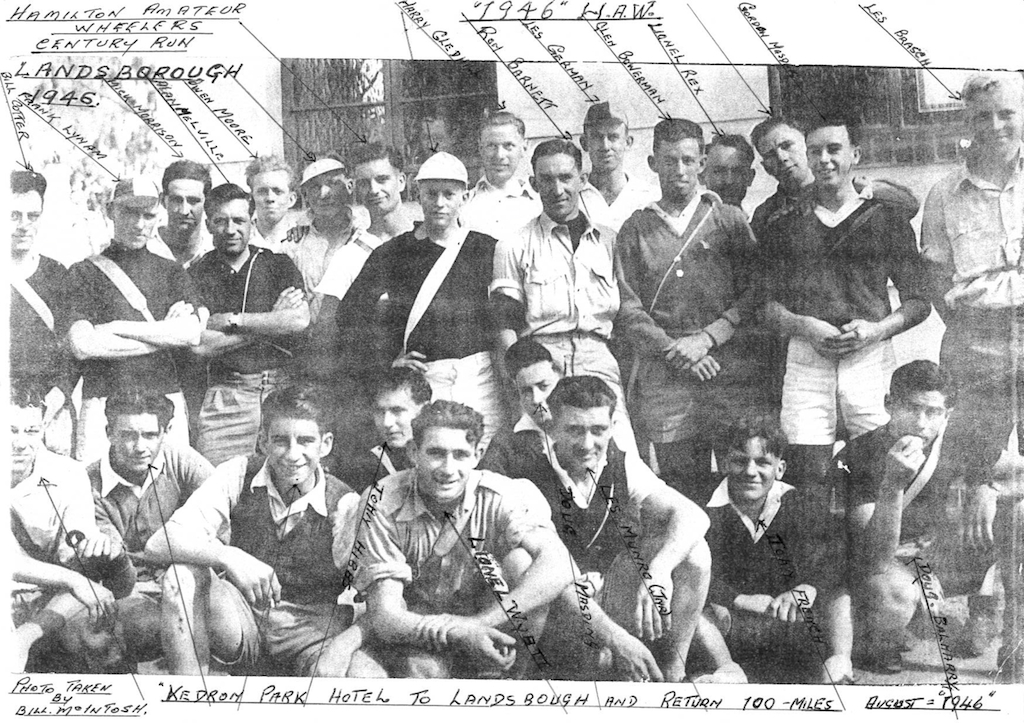 Details

Hits: 156
2014 Club Criterium Championship Details
This Sat Jun 21 is the HPRW Club Criterium Championship - round one of three in the Club Championship Series.
Criterium Championship - This Sat Jun 21
Individual Time Trial Championship Sat Jul 26 Closeburn for Seniors and Aug 16 Nundah for Juniors
Road Race Championship Sat Sep 13 Elimbah
Schedule of Events for the Criterium Championship this Saturday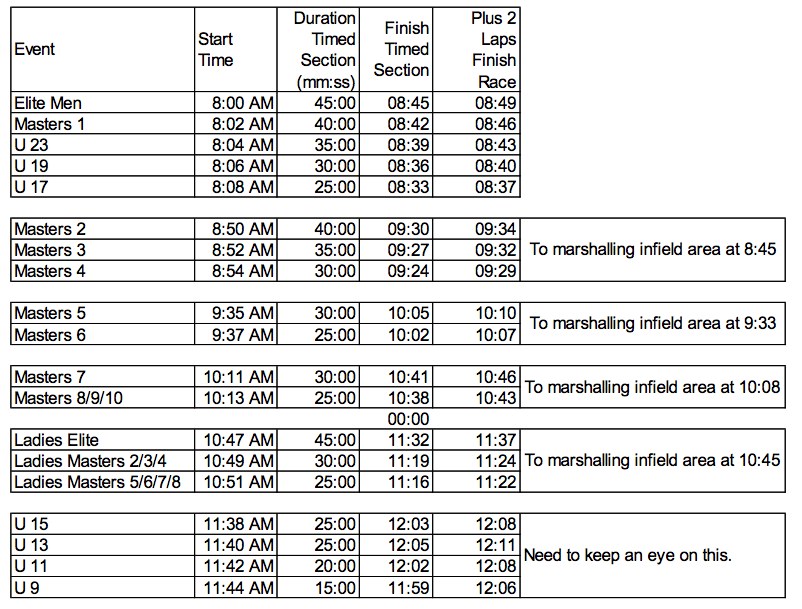 Club Championship Events.
The Club Championship events are conducted in each of the CA divisions. As such, they do not form
part of the Winter Aggregate point score, but are scored on the following basis in each of the three
events.
First 10 points plus Gold Medal
Second 6 points plus Silver Medal
Third 4 points plus Bronze Medal
Start 1 point
Finish 1 point
Perform rostered duty 2 points
A special "Champion's" jersey is awarded to the rider in each category with the highest aggregate
points and who has competed in all of the three club championship events. There must be more than
one rider in the category for a jersey to be awarded.
Details

Hits: 460
QLD Cyclocross 2014
The cyclocross scene in QLD is well on the way, and the last race at Nundah on Sunday 25th May was great fun and heaps of HPRW riders gave it a go.
For details of upcoming events go to the
Queensland Cyclocross
 homepage.
Here's a vid Grant Dawson made at a Nundah CX race last year