News
Details

Hits: 336
Winning at the Nundah Criterium Circuit - by Fless
Details

Hits: 2119
Twilight Series 2019/2020

The annual Hamilton Twilight Criterium Series is on again! There are six races over summer on a Wednesday afternoon. As there is not enough light to run all of our usual grades, we only run four senior grades.

A Grade (for riders already graded as A with Hamilton)
B1 Grade (for riders already graded as B1 with Hamilton)
B2 Grade (for riders already graded as B2 with Hamilton, or any male riders under 50 years only graded as C1)
C Grade (for male riders already graded as C1 and who are 50 years or older, any riders already graded as C2 with Hamilton, and any female riders graded as C1 or C2)
All juniors U17 and younger must race in the Junior Races only
To be sure check your grading on the Twilight Grading List - if you haven't raced with us for a while you may need to re-apply

If you have changed clubs or membership number please advise the handicappers - this is not an automatic process.




Here is a highlights package from Round 1 courtesy of Kim Flesser. ( Please note that special permission was given to use an onboard camera, we don't permit cameras otherwise)



As these races are short and fast, and attract large fields of riders, they are not suitable for novice racers. For this safety reason, riders new to racing and on Starter Pack licences are not eligible for entry.

Wet Weather Policy:

Our policy is that a call to cancel or modify the race schedule will only be made

at the track by the chief commissaire

. Should there be a cancellation every effort will be made to notify via the front page of this website, facebook page & group by 4:30pm.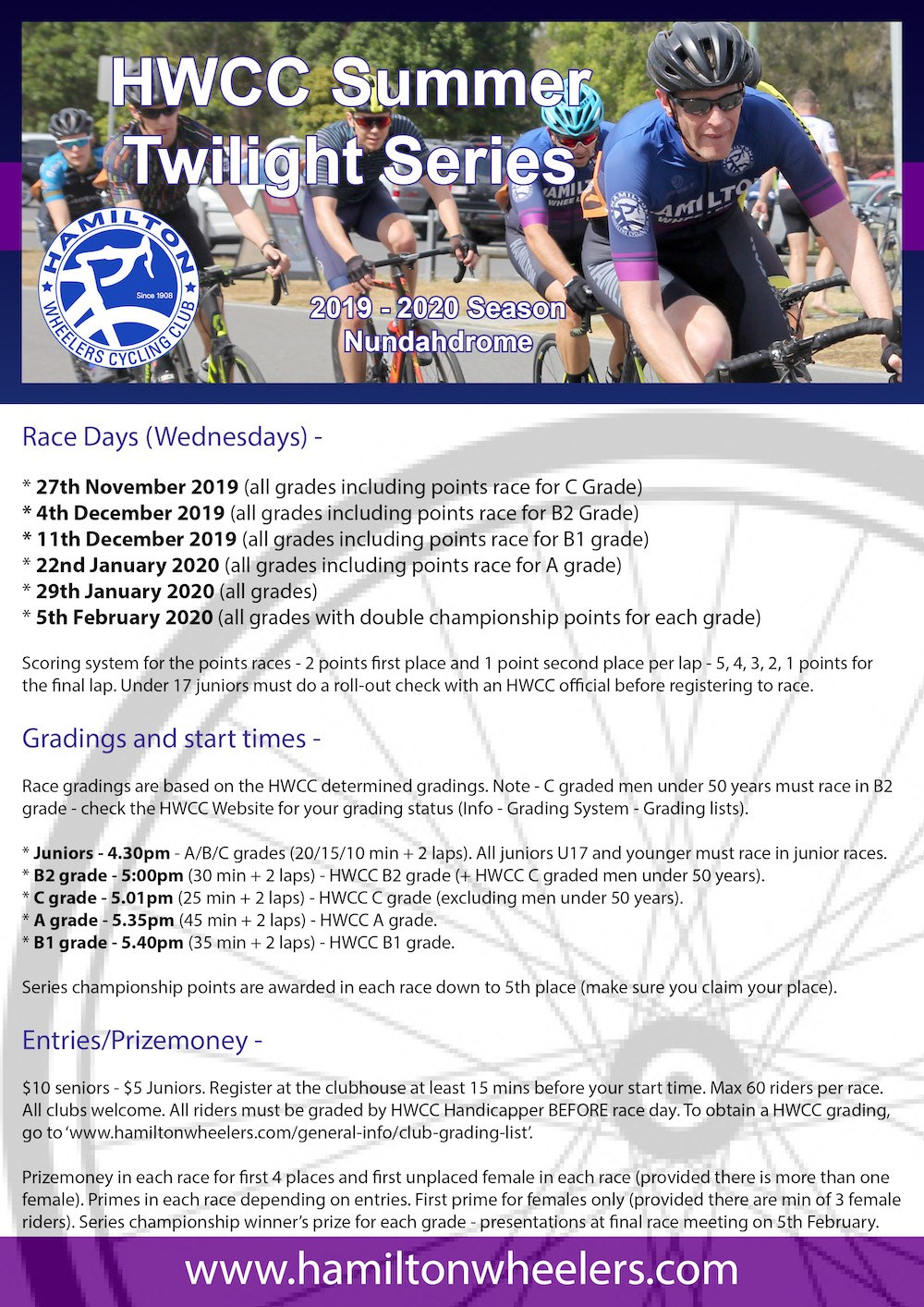 Details

Hits: 318
COVID-19 and Hamilton Racing and Training Activities

All members should have received an email today from Cycling Queensland advising that all racing has been cancelled until further notice due to the COVID-19 virus pandemic. Your Hamilton Wheelers club executive endorsed this decision.

Accordingly all club race meetings have been cancelled for the time being.

The Tuesday and Thursday juniors training at Nundah and all track training have also been been cancelled.

If members continue to train or partake of social rides, all precautions advised by government agencies should be observed. As you are aware, these official precautions are changing quite often.

We are lucky that generally cycling is a non-contact sport, but please take all precautions regarding social distancing (no touching, lots of hand sanitizer, avoid close personal contact at the coffee shop).

We want all our members to be fit and healthy when we come out the other side of this nightmare!
Details

Hits: 330
QRTS Round 4 Report
Race report from DS Phil Jones:

Round 4 at Murarrie was the final event for 2019.
The first race of the day a 25 minute +2 laps points race with points every 2 laps,5 3 2 1 points on the line. Then the big race 1 hour + 2 laps. The Hamilton Team had a great first race with a good win by Zach Larson supported by Hanes Venter, Mitch Yard, Peter Odsson, Dave Wadesworth and Ky Parkinson. Zach got in a small break at half distance and took 1st place in the sprint that gave him 5pts that group got caught back and few more moves went and came back, With 3 laps to go The Hamilton riders forced a small gap on the field with Hannes and young Mitch Yarde, this being his first Elite race, setting up a good gap for Zach to hold on for first over the line and taking the double points at the end that gave us our first win.

The main race of the day was a bit mixed for Hamilton we missed the main break of the day and 4 of the team finished in the main pack.

Thanks to all the riders and helpers especially mechanic Bill Tape for all their help!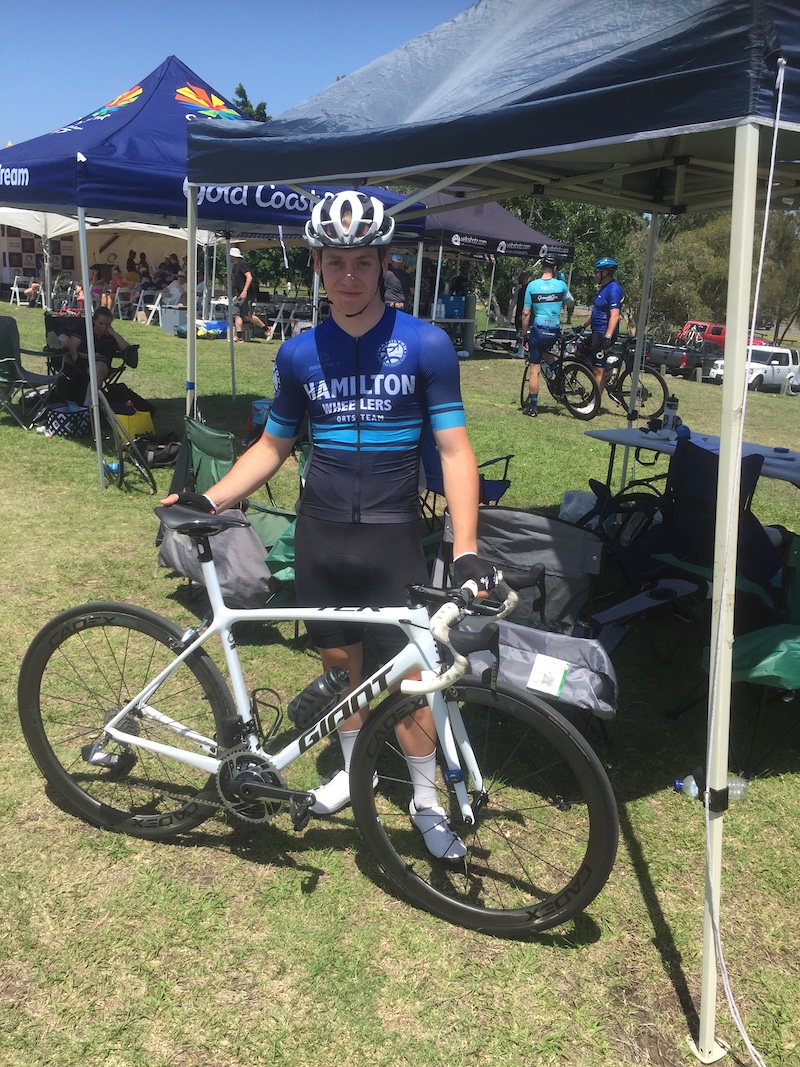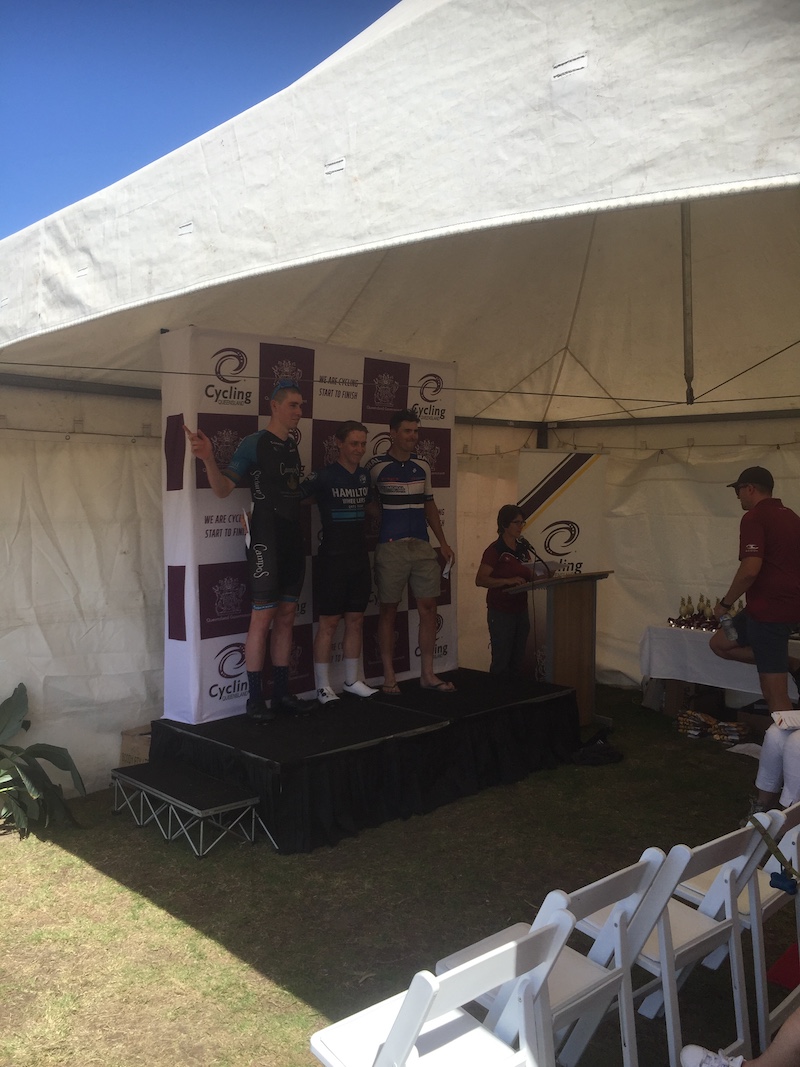 Details

Hits: 385
Help find Junjie's bike!
From Moreton Bay CC:
Moreton Bay CC rider and regular Hamilton competitor Junjie Huang had a crash on the Hornibrook last Wed 4th December on the bike path at the Sandgate side of the Hornibrook Bridge yesterday afternoon and we'd like to thank a chap called Mark for helping him and the ambulance. Mark wrote Junjie a note of where his bike was being taken but Junjie has lost it, if you see this Mark or know of Mark who helped Junjie please contact me. Lucky Junjie is tough and will be back on the bike in no time. If you have any information please contact Junjie at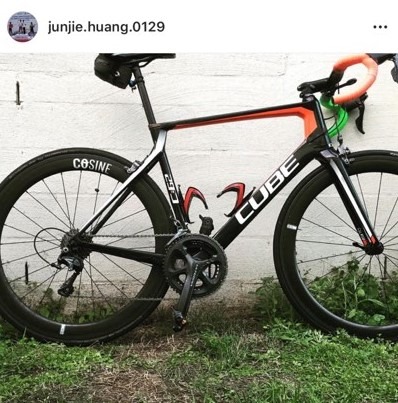 Details

Hits: 366
Presentation Night - Sat Oct 26th at the Clubhouse
The Annual Presentation Night is to be held at the Clubhouse this year, on Sat 26th Oct.

Click HERE to register and

purchase your tickets by Friday 18th october.

RSVP Now! We need to know if you are coming!



Time – 7.00pm for 7.30 pm start
Venue – Clubhouse
Date – Saturday 26th October
Cost – Members and their children $10 Non Members $25 (so Club subsidy is $15 for members)
Meal – Roast Chicken, Roast Beef, rolls, 4 salads, dessert buffet
Drinks – Beer & Wine $3; Softies, tea, coffee free
Live Music - Presentation of awards to our category winners and club champions


Live music, presentations to all medal winners, club champions and major trophy winners – who will they be????


Please bring your own chair.

We look forward to seeing all our friends on this highlight night of the year.

Here are the list of award recipients (so far!)