QRTS Round 3 Report




Stages 1 & 2

QRTS Round 3 Warwick report from DS Phil Jones:
Day 1 done and dusted a hard fought Crit. To start the day off at Leslie Park in Warwick Town Centre we welcomed back Max Neumann to the team from his Triathlon Trip to Europe he was our bed placed rider 30th and stayed at the head of affairs throughout the race and fine ride by Sam Reed 35th, Peter Oddson 49th, Dave Wadsworth 56th and Mitch Neumann 59th.
On to The TTT.
Stage 2 34 Kms on a one loop circuit very fast outward leg with the team sitting on 70ks an hour at one point the a return up hill leg with a severe head wind took it toll on the team losing Mitch with 12Kms to go the 4 remaining riders rode hard to record a time of 49.29 to finish 10th place.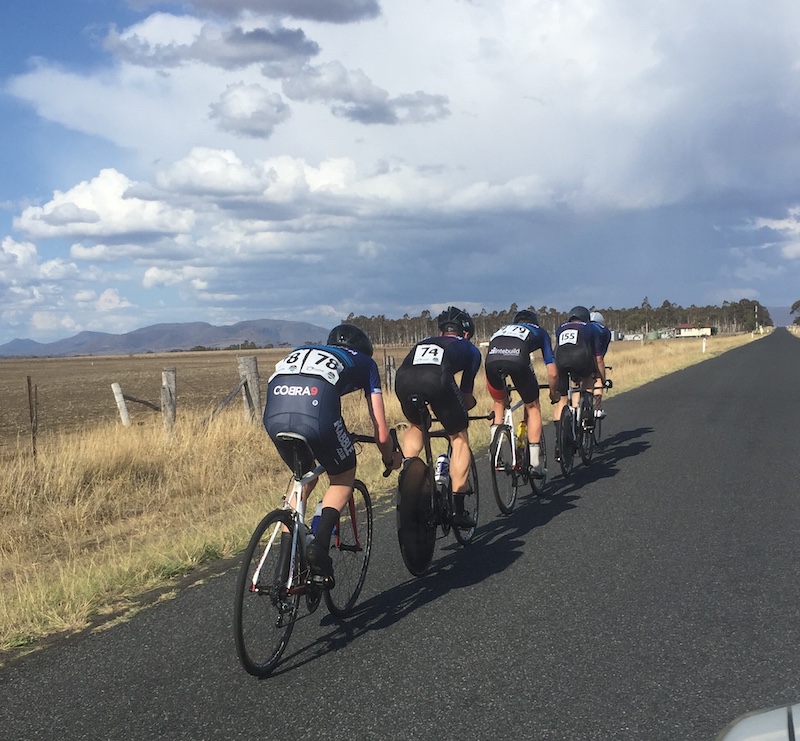 Stage 3
This stage was based out at Yangan 118 kms of undulating exposed open and windy terrain the race split into 3 distinct groups inside the first 25kms, Max Neumann having his first ride for the Team in 2019 got in the first significant break of the day after 27kms and stayed in the front group all day and got into a few small break away moves but got pulled back he eventually ended up in the final selection of the day consisting of 11 riders and finished 9th in the finish, the stage was won by Jordon Kerby riding for Cobra9 and a Hamilton Wheelers member.
The 4 other team members did not finish but gave it their best effort in the heat and wind of the day only 29 riders finished the day and 37 DNF.
Overall it was a mixed weekend for the team our Series Teams Points are 93 and 9th Overall with one round to go at Muzz on the 27th October come along and give the Team your support.

Thanks again to the Hamilton Wheelers on behalf of the Team for your support.

Phil Jones Team Manager