hamiltonwheelers.com
Saturday, 16 June 2012 21:30
Bill Osbourne Memorial Handicap Results - Jun 16 2012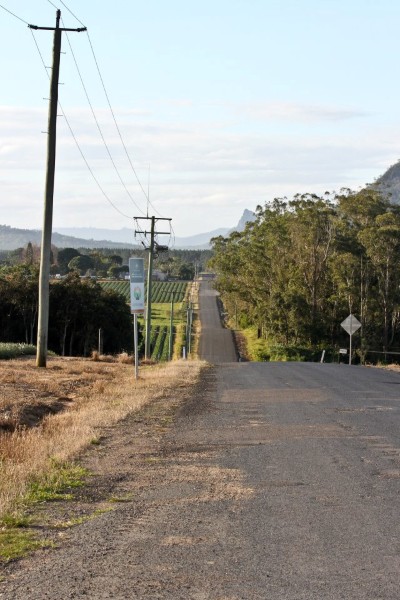 Division 1, (2 laps, 60km)
Winner Jamie Caviglio, Mackay Cycling Club, 6 minutes
2nd Kim Flesser, HPRW, 3 minutes (club trophy goes to Kim)
3rd Scott Smith, HPRW, 0 minutes
4th Peter Reggars, HPRW, 3 minutes
Fastest Time Mick Manson, HPRW, 16 minutes, 1hr38min26sec
First Lady Gail Singleton, HPRW, 0 minutes
Division 2, (1 lap, 30km)
Starters 9
Winner Alan Absolom, 15 Minutes
2nd Ernie Butler, 15 Minutes
3rd Peter Alexander, 15 Minutes
4th Bob McIntyre, 0 Minutes
5th Laurie Kelly, 10 minutes
6th Roger Bower, 10 minutes
Fastest Time Alan Absolom, 1hr19min
First lady Helen Young, 10 minutes
Juniors
This is the first time we have had so many juniors doing the Elimbah Road Race.  Hills can be challenging and the Under 13's & 11 even managed to wriggle away from their chaperone on the hills.  Most of them re-grouped for the return trip.  Paddy (Under 11) found an opportunity to breakaway and came in approximately one minute ahead of his Under 13 group!
Congratulations to Maddy showing some strength in the distance and the hills to out sprint Aidon on the finishing line.  This was her first win with the Under 13's – Well Done Maddy!
Well done to Monica doing the full out & back this was a good solo effort.  Great effort for Sam sticking out the full distance this was his first placing in a HPRW junior race – Well Done Sam!
Distance – 15kms out & back (Pates & Powell Rd turn around)
Under 11's – 1 rider
1st        - Patrick Hughes (experienced, riding with under 13's preparation for QLD Junior RR Championships)
Overall 1st with under 13's by approx. 1min
Under 13's – 4 riders
1st – Maddision Dillion
2nd- Aidon Clements
3rd – Sarina Hull
4th – Zac Sheriden
Distance – 30kms
Under 15's – 4 riders
1st – Monica Gradwell
2nd – Sam Philp
DNF- Lachlan Montague (1/2 distance -17kms)
DNF – Terahk Clements (1/2 distance -17kms)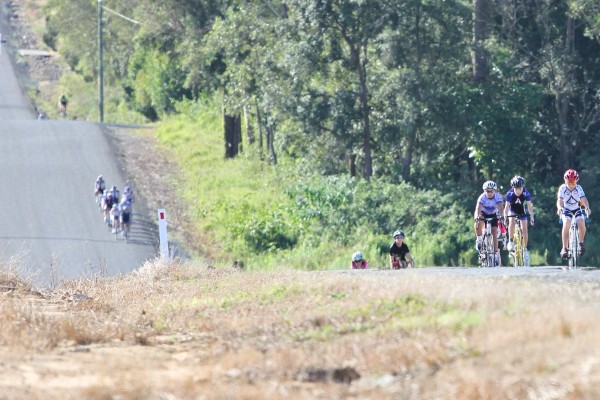 Div 1 Race Report
The Division 1 was a heathly 83 riders strong. The out and back course seems tougher than the loop
variant, and the u-turns provide a good time check on groups in front and behind. It seems that the 'Group
Marchewa' as Paul Sherwen would have called it was the largest and most cohesive and was making big
inroads into the leading groups at the end of lap one, while chopping block and scratch were just far
enough back to give them hope.
Eventually 'Group Marchewa' which left I think 9 minutes after the first group, picked up most of the
remaining groups included the 6 minute 'Caviglio' group and then then 3 minute 'Group Flesser' who hung
on like a limpet. Meanwhile chopping block was absorbed by scratch around the 45km mark. Scratch was
riding hard but some attacks may have slowed their progress and they finished just over a minute down
on the winning group I believe.
Jamie Caviglio from Mackay won from Fless, then Scott Smith (0 minutes) and Peter Reggars (3 minutes)
rounded out the podium. Kim Flesser keeps the club memorial trophy.
Here are some of great photos taken by Anthony Zahra who was out on the course. Thanks mate!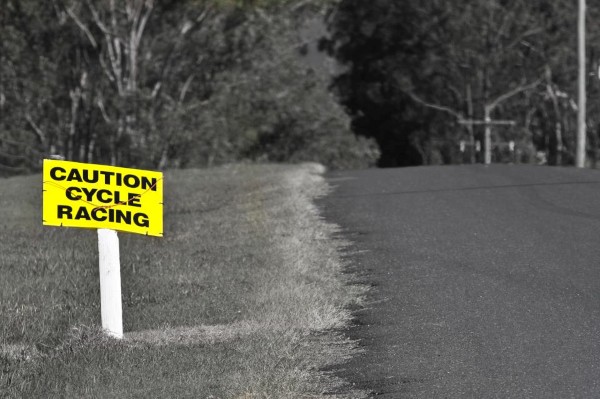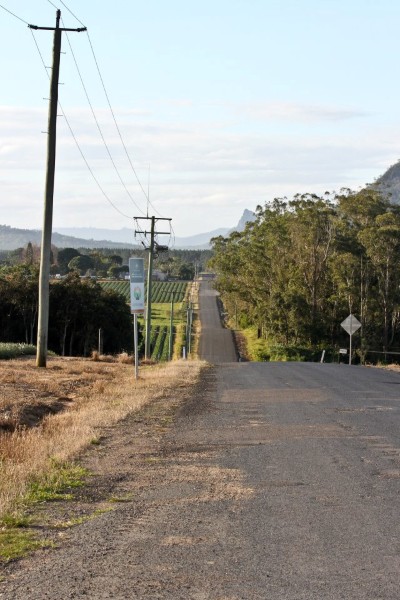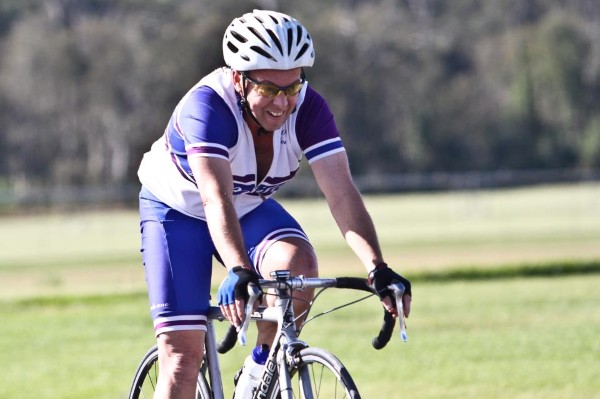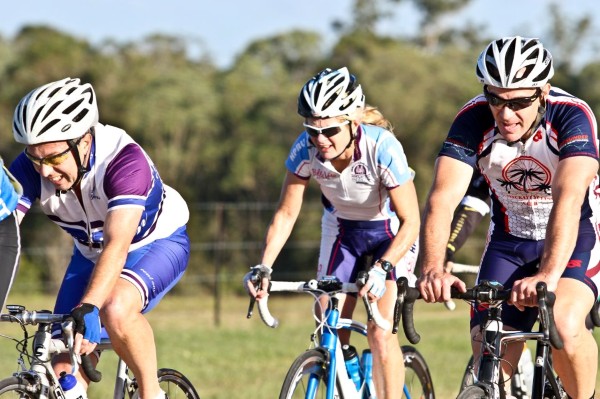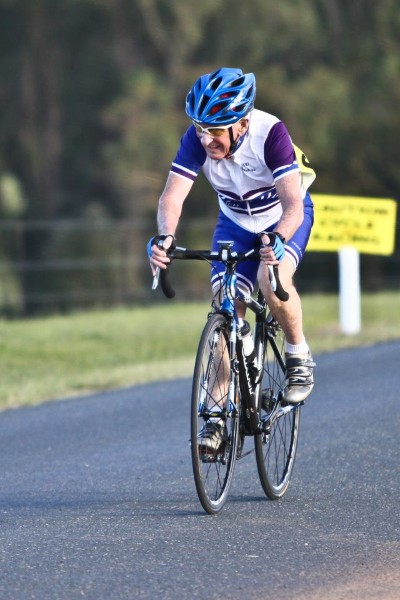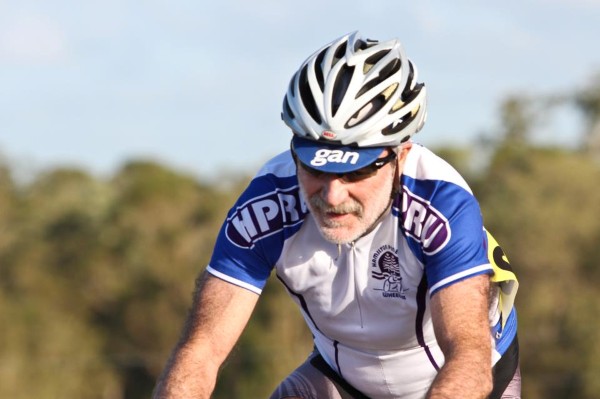 Retired Pensioner Wayne Wilson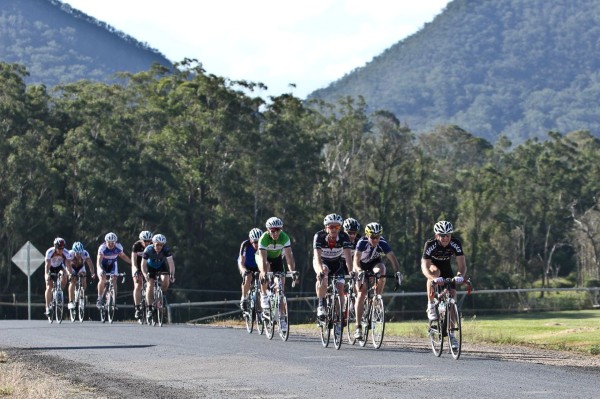 'Group Marchewa'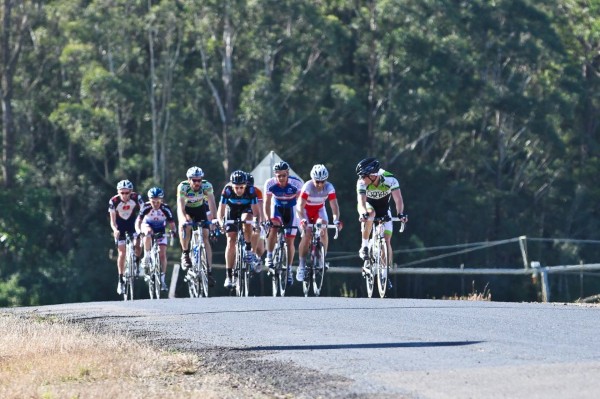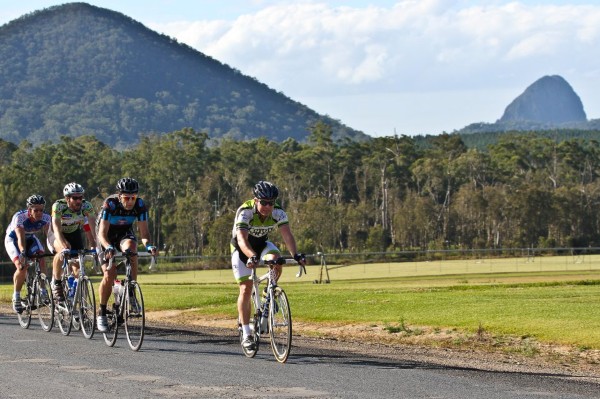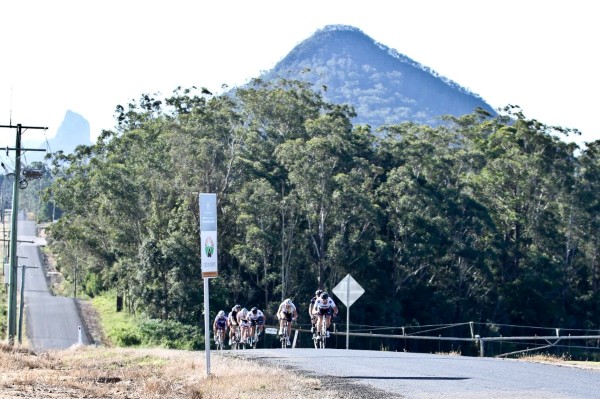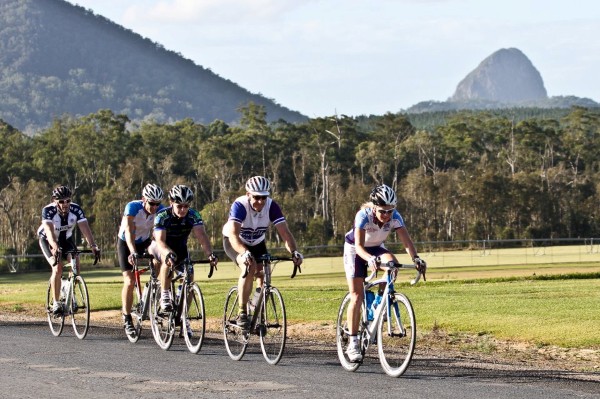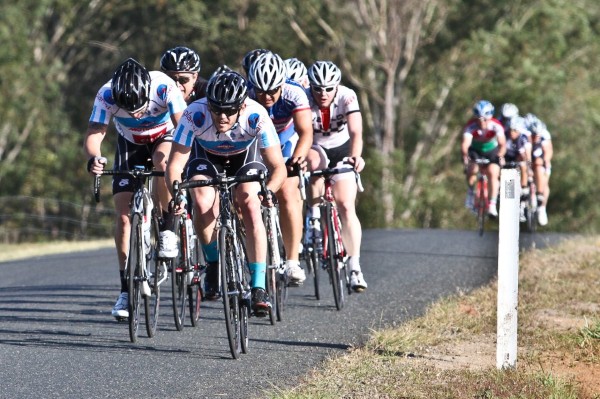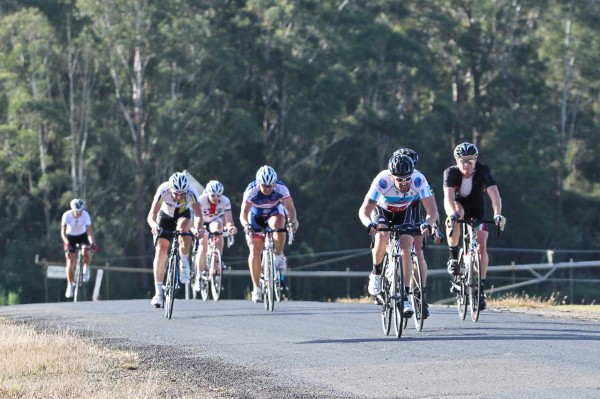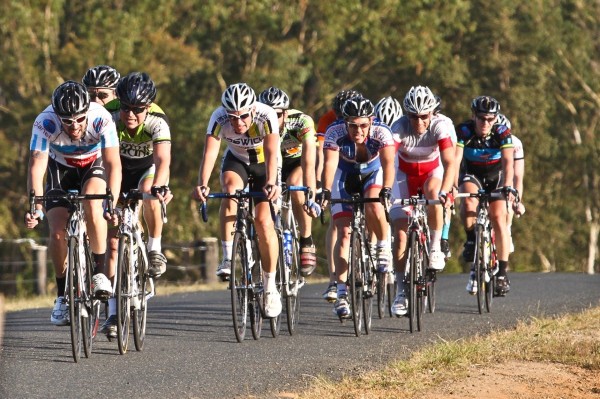 Last Updated on Tuesday, 19 June 2012 11:43